Your partner in organic wood waste management
Organic wood waste equipment is highly specialized — helping crews like yours grind through long days and tough material. That's why you can't rely on just anyone to help you optimize performance and service your machines. You need someone who's an expert in the industry, runs the equipment and knows how to maintain and service niche machinery. Someone like a Vermeer Recycling and Forestry specialist.
Part of our extensive Vermeer dealer network, recycling specialists are experienced in the field and highly trained to deliver ongoing support for your operation. Ready to answer the call any time of day, you can find them on jobsites across the world helping Vermeer customers tackle challenges and maximize performance on Vermeer tub grinders, horizontal grinders, whole tree chippers, trommel screens, contaminant separators and compost turners. They're not only here for your crew — they're part of it.
"Being able to call a single person who is an expert on that particular machine is fantastic. You can pick up the phone and make a call to their cell and they answer. That's not common with a lot of manufacturer's."
- Chad Hansen, Hansen's Tree Service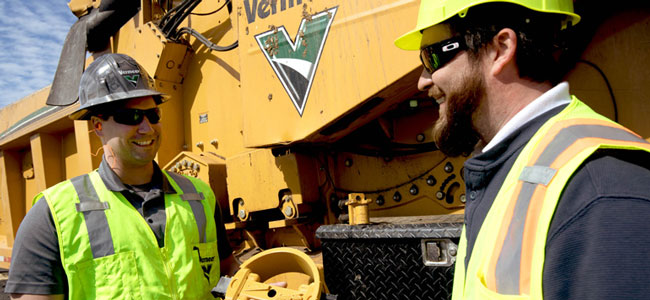 Product expertise
You need more than equipment — you need solutions. Solutions recommended by someone who knows your business. Vermeer recycling specialists are here to help you build the ultimate fleet.
They're dedicated to helping you find the right fit for your operation and growth goals — whether you're looking for new equipment or to get more out of the machines you already own.
Once you find the right fit for your operation, your local recycling specialist will be there to help you maximize results. They're your partner, ready to consult on equipment performance whenever you need them. Plus, they can help you train your crew, showing team members best practices for operating and maintaining the equipment.
Find your Vermeer recycling specialist
Want a go-to person who knows your industry, your equipment, and your business opportunities and challenges? You need a Vermeer recycling specialist. Connect with your local dealer to find your nearest specialist.
Learn more about Vermeer Recycling and Forestry specialists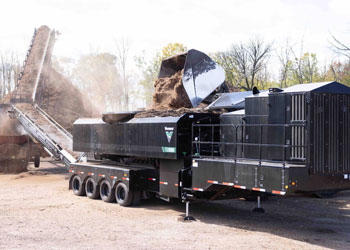 Ener-Con, Inc. chose more productivity with a high-production tub grinder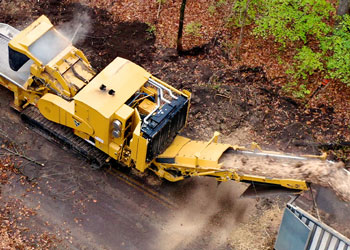 Hansen's tree service chose more types of work