With unique challenges on every jobsite, you need quality HDD tooling that's built to handle the conditions you work in. Vermeer offers a full range of durable HDD tooling and accessories that are designed for specific ground conditions, high-torque applications and more. Our precision threading, high-end carbide layering technology and efficient connections are rigorously tested to get you through tough jobs year-round. HDD tooling can be purchased through your local Vermeer dealer, or visit our BORESTORE® HDD tooling and accessories warehouse at borestore.com or borestore.eu for customers in Europe.
Download the Borestore catalog
Precision threading
State-of-the-art threading facility
Coarse and tapered thread profiles for seamless connections
Grit-blasted for increased surface hardness and grease retention
High-end grade carbide
Long-lasting carbide for optimized productivity
Designed tough to extend wear life
Robotic installation on select tooling for uniform quality
---
Product offerings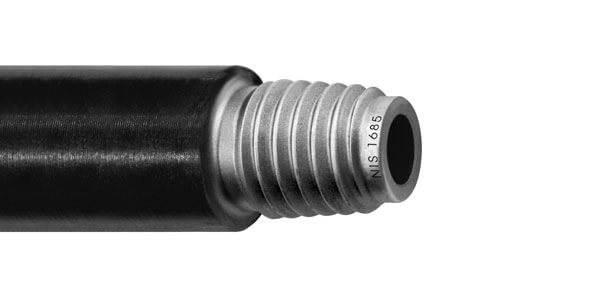 Firestick® drill rod
Vermeer Firestick drill rod has earned a reputation in the industry for strength and consistent quality. Firestick drill rods are made from forged and heat-treated, high-carbon alloy steel. The robust threads and double-shouldered design stand up in high-torque applications, while maintaining a large inside diameter to maximize drilling fluid flow.
View Firestick drill rod at borestore.com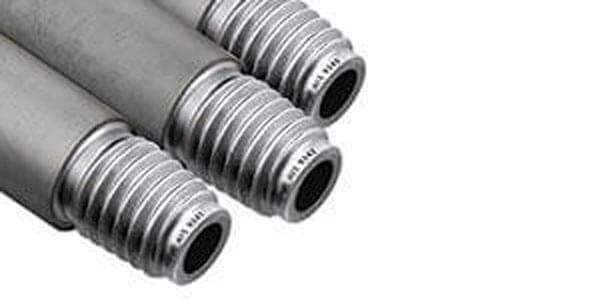 Silver Series™ drill rod
When straightforward, less-aggressive projects require a budget-conscious option, there's the new Silver Series drill rod. Comprised of one-piece forged, S135 grade steel, and threaded in the same state-of-the-art facility (located in the U.S.) as the Firestick drill rod, it is designed for moderate steering applications. Together, the Firestick drill rod and Silver Series drill rod provide trusted options for any project.
View Silver Series drill rod at borestore.com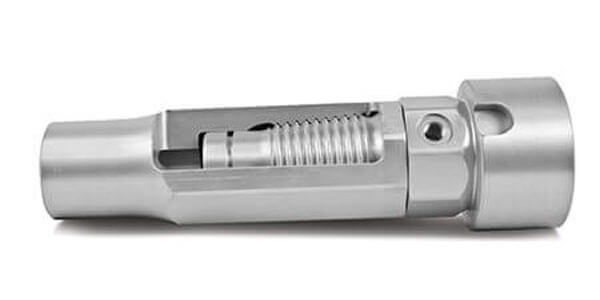 QuickFire® connection system
A solid connection is the foundation to productive drilling. The Vermeer QuickFire connection system uses a Vermeer original design, born from the same technology that created the industry-leading Firestick drill rod. The QuickFire connection is forged from high-alloy material and an industry-unique heat-treatment process for durability and reliability. It's available in multiple sizes for drilling rigs rated up to 5500 ft-lb (7455 Nm) of torque.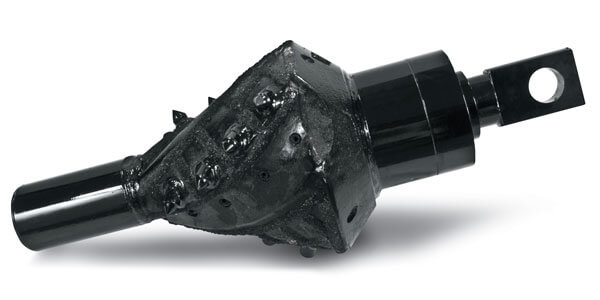 Fluted reamers
Vermeer fluted reamers conquer the job with a robust through-shaft design and heat-treated, cast-alloy steel for durability. Vermeer fluted reamers include robotically applied carbide mesh grit for extended life. Available with rotary or shark teeth to create an aggressive cutting action and ideal for rugged ground conditions ranging from hard pan and soft rock to cobble.
View fluted reamers at borestore.com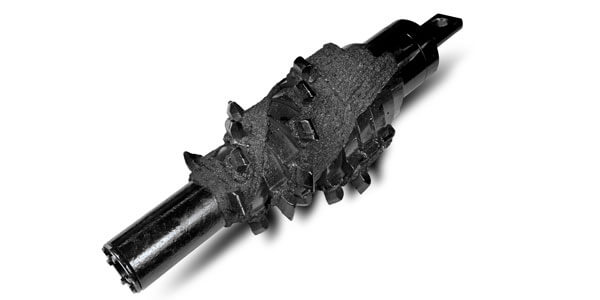 T-REX™ reamer
Take a bite out of tough conditions. Ruggedly constructed with work-hardened, high-alloy steel, this reamer incorporates a unique, steep, rear-tapered design for ease of pushback for the tough jobs. Optional built-in swivel or through-shaft designs are available. High-wear areas are made to last with a resilient carbide mesh grit hardfacing. Equipped with oversized shark teeth tooling for aggressive, yet smooth, cutting action, the T-REX reamer is ready for cobble, chunk rock and soft rock.
View T-Rex reamers at borestore.com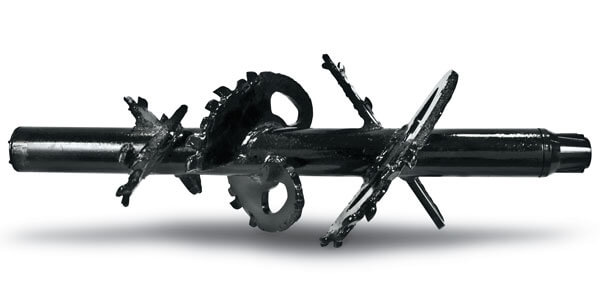 Mix Master™ reamers
This series puts it all together for you — aggressively cutting and mixing design characteristics to help reduce the amount of pullback and rotational force required from the drill rig. Vermeer mix master reamers are intended for reactive ground conditions and are equipped with carbide shark teeth tooling for an effective shearing action.
View Mix Master reamers at borestore.com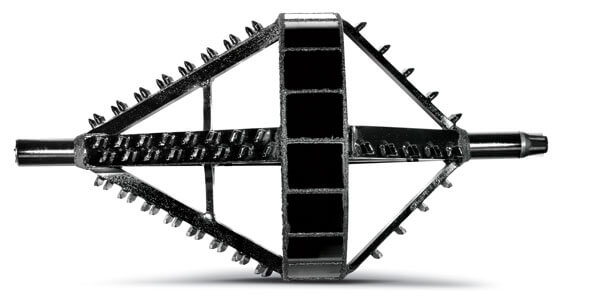 Supreamer™ reamer
Take on the big jobs with the Supreamer reamer's mixing action — made possible by its open-bodied design and ruggedly large paddles. Includes front- and rear-facing oversized carbide shark teeth tooling for aggressive cutting action and ease of pushback when the job demands it.
View Supreamer reamers at borestore.com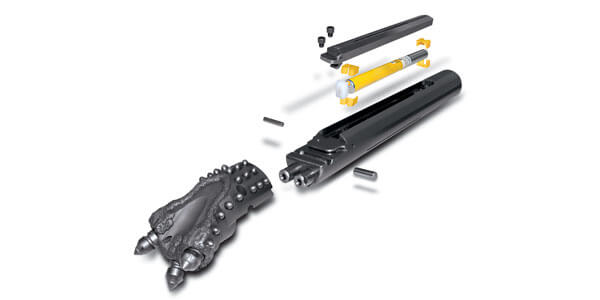 Armor® drilling system
Win the tough jobs with the Armor drilling system from Vermeer. This is a single HDD tooling system with multiple bit options designed to provide versatility and performance. Plus, help extend the usable life of your bits with the Armor drilling system rebuild program. Send in worn-down bits to be rebuilt for a cost-effective option. Armor bits can be rebuilt multiple times.
View Armor tooling and accessories at borestore.com
Ace™ bits
Vermeer offers an extensive selection of Ace bits designed for various soil and ground conditions. Vermeer Ace bits are designed with durability and wear-ability in mind. The plug-style tooth design of the Ace bit allows teeth to be positioned closer to each other to help maximize carbide coverage for extended wear-life.
Premium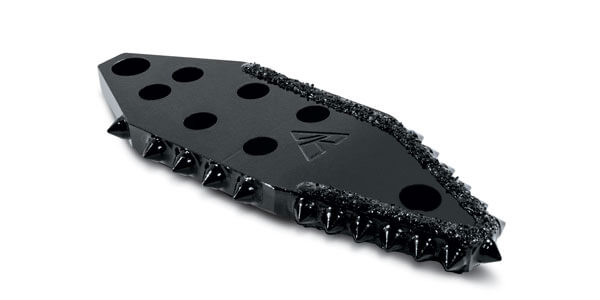 The premium Ace bit features an aggressive tapered bit front to help penetration rates and offers superior durability, longevity and wearability for high risk, aggressive ground conditions such as heavy cemented cobble, hard packed soils and softer shale.
View Premium Ace bits at borestore.com
Pro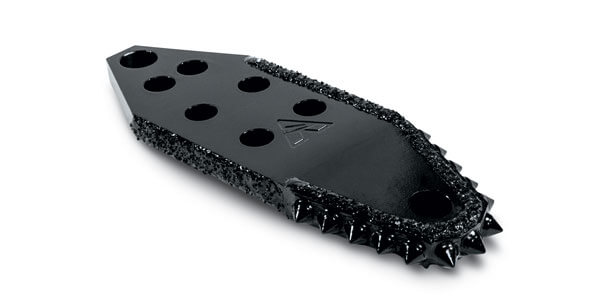 A step up from our standard Ace bit, it features a semi-aggressive tapered front design for penetration in harder ground conditions — offering even greater durability, longevity and wearability to tackle loam to moderately aggressive cobble, sand and hard pan.
View Pro Ace bits at borestore.com
Standard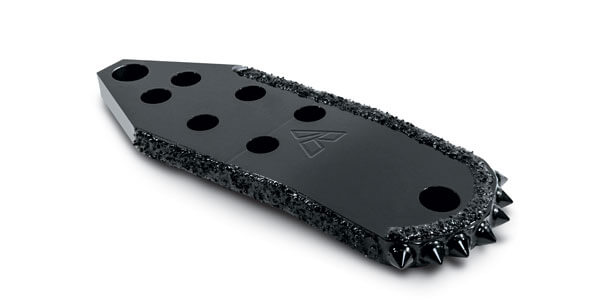 The standard bit features a rounded bit face to assist steering performance and offers durability, longevity and wearability for softer ground conditions that are more abrasive, medium packed soils and light gravel.
View Standard Ace bits at borestore.com
Looking for a specific part or need more information? Complete the form below to be connected to your local dealer.