XR2 Vacuum Excavator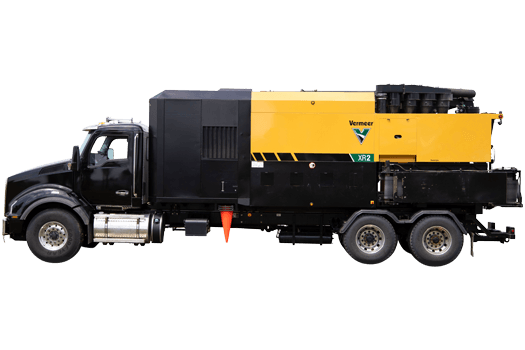 The XR2 vacuum excavator is the industry's first vacuum excavator equipped with a shaker deck that separates liquids and solids to allow contractors to stay on the jobsite longer, work efficiently and reduce disposal expenses. Material excavated with the XR2 is fed through an onboard deceleration tank that exits through an airlock onto a shaker deck where solids and liquids are then separated. The solid material is moved by conveyor toward the rear of the machine where it is discharged and can be carried away or left on the jobsite, depending on the material. Used, slurry water is pumped into the fluid storage tanks for disposal. The design of the XR2 can help expand the use of vacuum excavation for everything from utility potholing and stitch boring to slot trenching and general construction, equipping you to do more.

Available in early 2020 in select regions
The Vermeer XR2 is not just a hydro-excavator, it's an on-site recycling system.
The XR2 vacuum excavator is the industry's first vacuum excavator equipped with a shaker deck that separates liquids and solids to allow contractors to stay on the jobsite longer, work efficiently and reduce disposal expenses. Material excavated with the XR2 is fed through an onboard deceleration tank that exits through an airlock onto a shaker deck where solids and liquids are then separated. The solid material is moved by conveyor toward the rear of the machine where it is discharged and can be carried away or left on the jobsite, depending on the material. Used, slurry water is pumped into the fluid storage tanks for disposal. The design of the XR2 can help expand the use of vacuum excavation for everything from utility potholing and stitch boring to slot trenching and general construction, equipping you to do more.

Available in early 2020 in select regions
Find A Dealer
Request More Info
Features & Benefits
Save space and time
This machine boasts 1500 gal (5678.1 L) of freshwater storage throughout four 500 gal (1892.7 L) tanks that hold both fresh water and slurry. As the freshwater tanks empty, they begin to fill with slurry – never wasting valuable space on the machine. 
Maintain suction
The airlock rotates continuously, discharging solids and liquids while maintaining vacuum within the system.
Remote control
Features a full-function remote control, allowing one-person operation of the boom, vac, conveyer, separation and dig pump.
Drive confidently
The effective weight distribution across a heavy-duty front axle and rear tandem drive axles allows you to drive confidently with a return weight under 54,000 lb (24,494 kg) when at the recommended full capacity of 10.5 ppg (1.26 sg) of slurry.
Keep on running
A hydraulic PTO helps keep you running and saves time because you do not need to shift power back and forth to the vac and truck.
Convey your material
Place solids separated from slurry where you want it with a convenient built-in conveyor belt that rotates 180-degrees and discharges 14 ft (4.3 m) out and up to 80" (203.2 cm).
Specifications
Compare Models
Dimensions and Weights

Overall Length

432 in

1097.3 cm

Truck Width

102 in

259.1 cm

Body Width

98 in

248.9 cm

Overall Height

150 in

381 cm

Wheel Base

282 in

716.3 cm

Tandem Axle Spread

54 in

137.2 cm

Cab to Tandem Axle

214 in

543.6 cm

Gross Vehicle Weight Rating (GVWR)

60000 lbs

27215.5 kg

Gross Axle Weight Rating - Steering Axle

20000 lbs

9071.8 kg

Gross Axle Weight Rating - Tandem Axle

40000 lbs

18143.7 kg

Curb Weight

39000 lbs

17690.1 kg

Maximum Recommended Loaded Weight

54000 lbs

24494 kg

Truck

Model

Kenworth T880

Engine

Paccar MX13

Engine Power

455 hp

339.3 kw

Transmission

4500 RDS Allison Transmission

Drivetrain

PTO, Chelsea 870

Tank Capacities

Number of Tanks

4

Tank Capacity - Each

500 gal

1892.7 L

Maximum Water Capacity

1500 gal

5678.1 L

Maximum Slurry Capacity

1300 gal at 10.5 ppg (1.36 SG)

Full Hydraulic Boom - Standard

Maximum Reach

252 in

640.1 cm

Horizontal Travel

84 in

213.4 cm

Rotation

260 deg

Vertical Travel at Maximum Reach

120 in

304.8 cm

Full Hydraulic Conveyor - Standard

Maximum Reach

168 in

426.7 cm

Rotation

180 deg

Maximum Discharge Height

80 in

203.2 cm

Belt Width

18 in

45.7 cm

Water System

Maximum Flow

10 gpm

37.9 L/min

Maximum Pressure

3000 psi

206.8 bar

Pressure Adjustment

Electronic

Strainer

100

Low Water Shutoff

Electronic

Hose Reel Type

Spring Retract

Water Hose Length

75 ft

22.9 m

Vacuum

Maximum Vacuum CFM

3400 cfm

96.3 cmm

Maximum Vacuum

18 inHg (609.5 Mbar)

Hose Diameter

6 in

15.2 cm

Number of Cyclones

6

Type of Filters

2 micron washable poly

Blower Silencer

Standard

Reverse Pressure

Standard

Maximum Reverse Pressure

5 psi

.3 bar

Cleaning System

Number of Shakers

1 - Double deck

Shaker Bed Opening Width

1 in

2.5 cm

Shaker Bed Area

19.3 sq-ft (1.8 sq-m)

Controls

Control Panel

Electronic display with 7" screen

Wireless Remote

Dual joystick wireless remote

PTO Activation

Hydraulic

Options

Cold Weather Enclosure

Yes

In-tank Heaters

104,000 BTU (109,725,809 Joules) glycol heater and heat exchangers

Dig Pump Water Heater

420,000 BTU (443,123,458 Joules) diesel fired broiler
Talk to a
Vermeer Dealer

Today

From helping you select the right equipment, to training operators, to providing the parts and service you need on a jobsite or in the field, Vermeer dealers will give you the localized support you're looking for.
More from your machine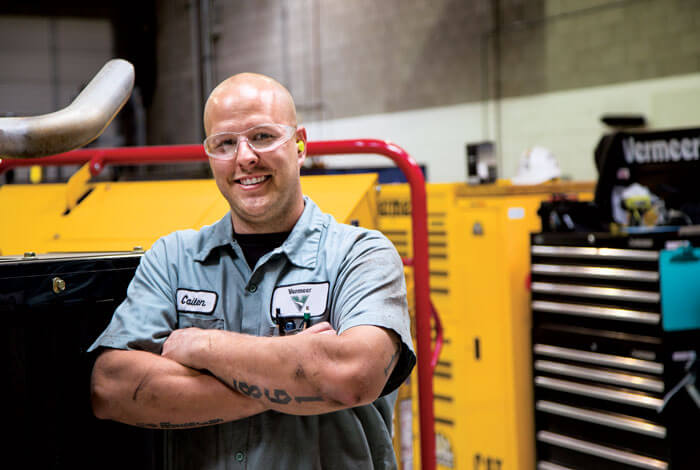 Premium service
You can expect sound service from Vermeer dealer service technicians when and where you need it most.
Learn more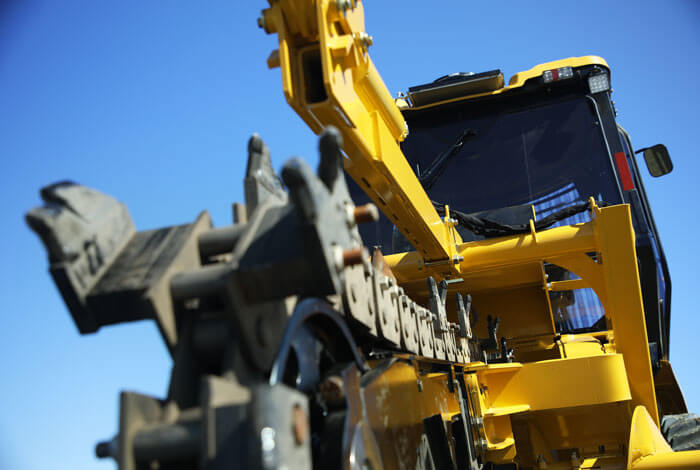 Stay up-to-date
Hear the latest on and expand your knowledge of the utility installation industry.
Read more