Low-rate financing

and cash-back offers available on the ZR5-1200 self-propelled baler
Take advantage today
Now through Jan. 12, 2024, qualified buyers can receive low-rate financing or cash back on the purchase of a new Vermeer ZR5-1200 self-propelled baler. Plus, your 100% satisfaction is guaranteed, or we'll take it back.
Where hay and forage come first
At other agricultural dealerships, hay and forage tools are often an afterthought. But it's all we think about. To sell and service the ZR5-1200 self-propelled baler, Vermeer dealers must complete intensive service training and fulfill parts requirements that help make sure they keep customers running. Your local Vermeer hay and forage dealer is 100% committed to this industry, and to helping you do more. "Here we take care of our customers, no matter what it takes," says Bret Julian, director of sales, Forage Solutions.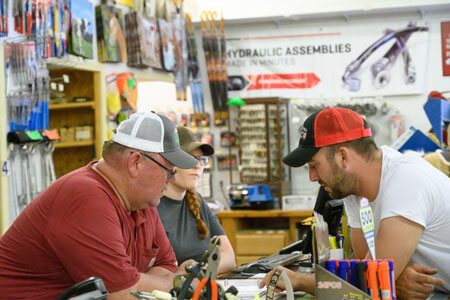 Have a dealer contact me
Take advantage of financing and cash-back offers by completing the form to have a local Vermeer ZR5-1200 dealer contact you.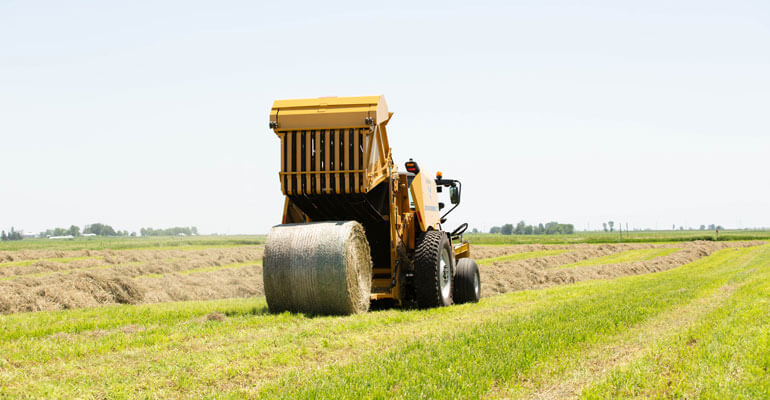 Big machine.

Big promise.

ZR5-1200 self-propelled baler owners across North America love their machines and we're confident you will too. If not, we'll take it back. Customers who buy a new ZR5-1200 self-propelled baler between now and Jan. 12, 2024, can take advantage of the 100% customer satisfaction guarantee program with a completed certificate. Customers enrolled in this program may return their ZR5-1200 to its original Vermeer dealership for repurchase within 120 days from the retail sales date, if the customer's usage of the unit does not exceed 500 bales and the ZR5-1200 is received in good condition.

See the details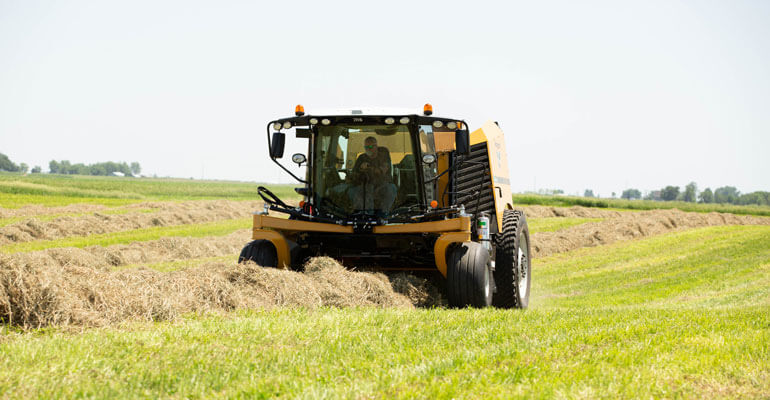 More bales in less time
Putting up hay with the ZR5-1200 delivers a productivity advantage over a traditional tractor-baler combination. Baling at up to a 2-to-1 ratio means more bales in less time. That means more time for important farm work. More time for valuable relationships with your family, friends and community. And more time for new business.
Learn more
One ZR5-1200 self-propelled baler vs. two large round hay balers
"I was at the point with my operation when I needed to buy a second baler. When I looked at how much I was going to spend on another tractor and another baler, I decided that the ZR5-1200 made sense. I can do what two tractors and balers can do with that single machine," said Justin Hannsz, ZR5-1200 self-propelled baler owner.
Hear more