Net it

and forget it
Save on Vermeer netwrap
Meet your partner in strength and reliability, Vermeer® Net, available for 4-ft and 5-ft (1.2-m and 1.5-m) balers with nine size options to choose from. The green, white and black color scheme let's folks know you're baling with some real tough netwrap. Choose Vermeer Net before you bale to help save time in the fields and better control your storage outcomes.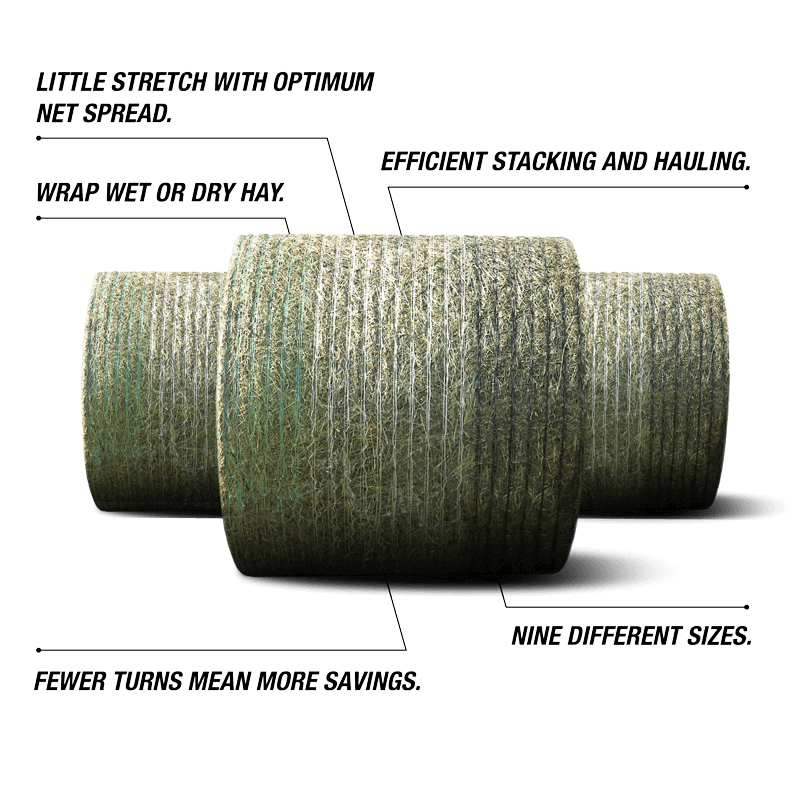 Complete the form to get your coupon
Redeem your coupon at your local Vermeer dealership.
Mike Levescy switched to Vermeer Net and said goodbye to moldy bales
Ever find a custom hay bale business so good you didn't want anyone else to catch wind of it? Well, just north of Edmond, Oklahoma, Mike Levescy is that high-demand hay producer and he's ready to talk about what sets him a above the rest: Vermeer Net.
Hear Mike's story
Tyler Knight switched to Vermeer net and baled 347 bales in a day with zero tears
Tyler Knight was having problems with ripping netwrap right down the middle and losing 10 to 20% of his hay crop. That wouldn't cut it for this custom operator who couldn't charge customers for ripped up bales. After sampling a few other brands, he finally made the switch to Vermeer Net. Hundreds of bales later, he hadn't lost a single bale.
Vermeer Net: Maximized Strength
Choosing Vermeer Net isn't just about improving bale appearance. It's an investment that helps protect the time and energy you've put into growing forage. Above all else, it's a statement that says the nutritional quality of your bales is something worth protecting.