$0 down, 0% interest*

and 0 payments until November 1, 2021
A flexible financing program designed with you in mind
Prepping for hay season? Take advantage of the triple zero offer from Vermeer. For a limited time, qualified customers can take advantage of $0 down, 0% interest* and 0 payments due until Nov. 1, 2021, on select forage equipment. Flexible financing designed for the cattle producer.
Connect with a Vermeer dealer
With a robust distribution network across North America, Vermeer relies on independent entrepreneurial dealers to provide our customers with a unique and helpful experience. Vermeer dealers know that your hay operation doesn't quit on Friday or Saturday in the middle of the season. They recognize that customers need to be taken care of when there is work and income on the line.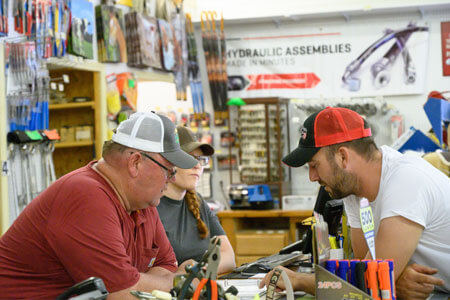 Have a dealer contact me
Take advantage of financing and cash back offers by completing the form to have a local Vermeer dealer contact you.
Strong and durable
The Vermeer 605N baler brings heavy-duty components for strength and durability in the field when you need it most. Smart features like the available automatic pickup clutch and Auto Lube system help extend machine life. Plus, they're backed by the best distribution network in the industry.
Make hay the Vermeer way
We all want consistent, square-shouldered bales — but with operation and field condition differences, we don't all put up hay the same way. Rest assured Vermeer has a baler for various types of operations with the release of the new 6-ft x 4-ft (1.8-m x 1.2-m) baler lineup — 604 R-series balers.
Celebrating 50 years of the large round baler
From the industry's first round baler to the self-propelled round baler, Vermeer has been the leader in the hay and forage industry for 50 years — introducing innovations that change the way you make hay. With a team carrying a spirit of innovation and a passion for agriculture, we are in continuous pursuit of finding a way to improve our equipment to meet the needs of our customers. We are committed to producers – whether they put up a few hundred or ten of thousands of round bales to feed their cattle.