$0 down, 0% interest*

and 0 payments until November 1, 2020
A flexible financing program designed with you in mind
No matter the situation, there will always be grass that needs to be baled, cows that need to be fed and people that need to eat. Still, Vermeer understands the level of uncertainty amongst agricultural producers. We want to help, so we developed a program to fit to our customers' needs. For a limited time only, customers can take advantage of $0 down, 0% interest * and 0 payments due until Nov. 1. Take advantage of this flexible financing, targeted to help producers align with their cash flow.
Find your dealer
Connect with a Vermeer dealer
With a robust distribution network across North America, Vermeer relies on independent entrepreneurial dealers to provide our customers with a unique and helpful experience. Vermeer dealers know that your hay operation doesn't quit on Friday or Saturday in the middle of the season. They recognize that customers need to be taken care of when there is work and income on the line.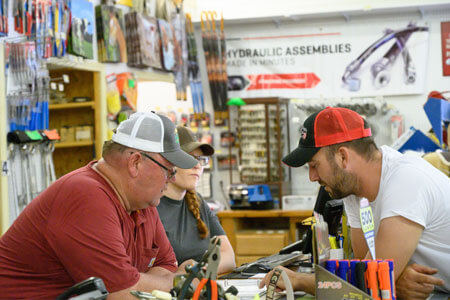 Have a dealer contact me
Take advantage of financing and cash back offers by completing the form to have a local Vermeer dealer contact you.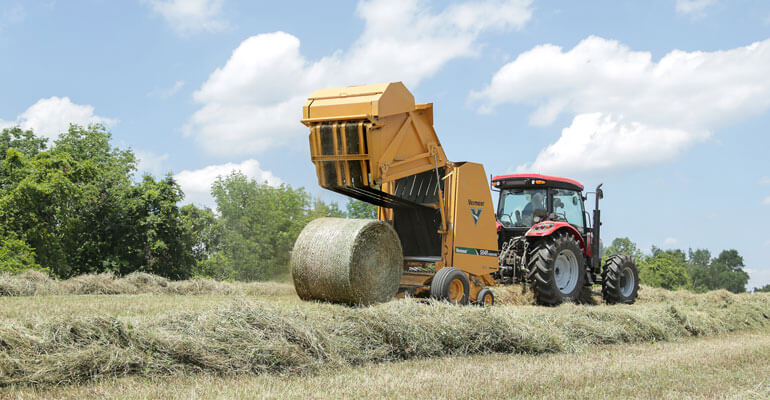 Upgrade or expand

your hay tool fleet

While most are hunkering in their homes, farmers are hustling in the fields to feed the world. Get the most out of your equipment by upgrading or expanding your fleet with a new Vermeer hay tool. Take advantage of this limited time offer through your local Vermeer dealer. The program is applicable for annual financing contracts and on new equipment from Vermeer, including round hay balers, R-series rakes, trailed mowers and bale processors.
Complete lineup of hay and forage tools
From the industry's first round baler to the self-propelled round baler, Vermeer has been the leader in the hay and forage industry for nearly 50 years — introducing innovations that change the way you make hay. Vermeer has a versatile lineup of hay tools for every phase of the haymaking process, including mowers, tedders, rakes, bale wrappers and bale processors. If it needs to be done and done well, Vermeer has the right hay and forage tools for the job.