0% financing for up to 36 months

on R2800 twin rakes
Take advantage today
Now, through Oct. 31, 2023, qualified buyers can receive 0% financing for up to 36 months or up to $2,500 cash back on the purchase of an R2800 twin rake.
Connect with a Vermeer dealer
With a robust distribution network across North America, Vermeer relies on independent entrepreneurial dealers to provide our customers with a unique and helpful experience. Vermeer dealers know that your hay operation doesn't quit on Friday or Saturday in the middle of the season. They recognize that customers need to be taken care of when there is work and income on the line.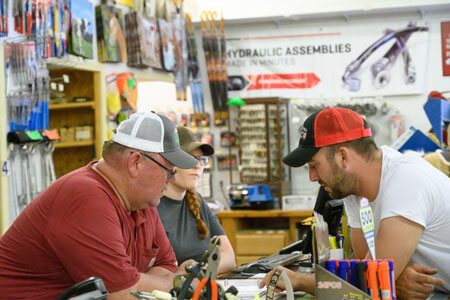 Have a dealer contact me
Take advantage of financing and cash back offers by completing the form to have a local Vermeer dealer contact you.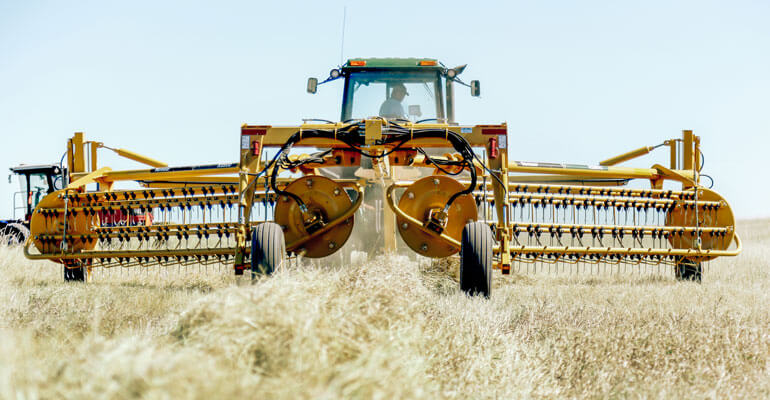 Take control of your windrows
Get great-looking bales quickly and easily. It all starts with the Vermeer R2800 twin rake, which produces box-shaped windrows. Built to last, the R2800 allows you to adjust the width of the windrows to match your baler. Control the width, basket lift and folding/unfolding systems right from the cab of your tractor.
What's the best hay rake for your operation?
A hay rake's a hay rake, right? Wrong. There are many types of hay rakes available, each with unique features and functions to match a range of environmental and crop conditions. So which one is right for your operation?
Learn more