The power couple:

Vermeer 605n cornstalk special baler + a high-capacity wheel rake
Team up with the perfect pair
Cornstalk baling is a tough task, so operators in the livestock and biomass industries turn to this tandem for its combination of productivity and operating efficiency. Take advantage of 0% financing for up to 60 months and a $1,000 discount when you purchase a 605N Cornstalk Special baler and VR1428/VR2040 high-capacity wheel rake together. Time to team up with the perfect pair.
Where hay and forage come first
At other agricultural dealerships, hay and forage tools are often an afterthought. But it's all we think about. Your local Vermeer hay and forage dealer is 100% committed to this industry and helping you do more. "Here we take care of our customers, no matter what it takes," said Bret Julian, Forage Solutions director of sales. Connect with a Vermeer dealer today.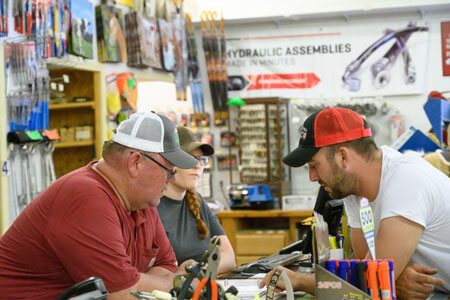 Have a dealer contact me
Take advantage of financing and cash-back offers by completing the form to have a local Vermeer dealer contact you.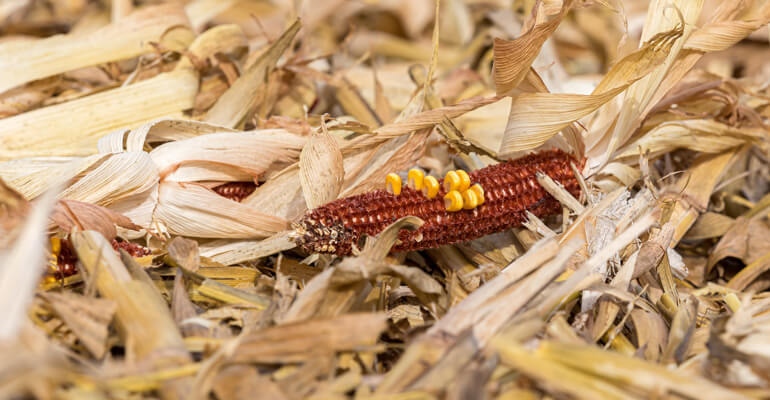 Strong stalks

call for tough equipment

When baling rock-solid stalks — whether or not you've rolled or crimped them — there's greater potential to inflict damage on balers and hay-making equipment, especially wear parts. That makes it important to bale cornstalks with the right equipment, specifically a baler with components that can help manage today's stronger stalks. The Vermeer 605N Cornstalk Special baler was specifically designed to handle the tough conditions and crop that comes from cornstalks.

Learn more
Serious flexibility
The VR1428 and VR2040 high-capacity wheel rakes from Vermeer are built tough to handle heavy crops efficiently – with ease of maintenance in mind. The option of a unique center splitter lets you cover the entire swath. Plus, hydraulic suspension on each wheel and a select frame design provide serious flexibility in the field. Flex some serious muscle this haying season.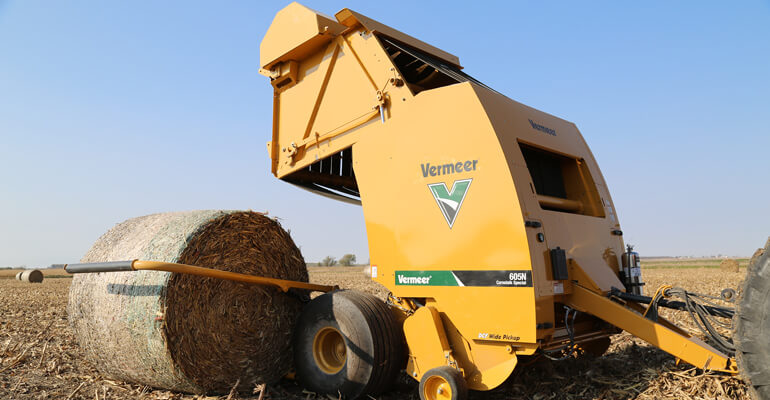 Durability redefined
When it comes to durability and efficiency, the Vermeer 605N Cornstalk Special baler is equipped to bale through even the toughest crop quickly and efficiently. With more heavy-duty components than its predecessor, it's clear that the 605N Cornstalk Special offers unmatched productivity when baling cornstalks.