Get a grip

with Vermeer grapple attachments for compact articulated loaders and mini skid steers
Get more with a Vermeer grapple attachment
Don't miss your chance to get an exclusive Vermeer-branded double-thick Arborwear pullover sweatshirt. For a limited time, you'll take one home free with the purchase of a new Vermeer grapple attachment for compact articulated loaders and mini skid steers*. Head to your local Vermeer dealer before October 31, 2023, to get yours.
Work smarter, not harder
Vermeer grapple attachments are designed to help you make the most of your time cleaning up brush, tree and landscaping debris on the jobsite. Ready to take your productivity to the next level with a new Vermeer grapple attachment? Talk to your local dealer and don't forget to claim your free Arborwear sweatshirt with purchase!
Have a dealer contact me
Learn more about this offer by completing the form below to have a local dealer contact you.
URLG46 hydraulic rotating log grapple
Take control with 360-degree rotation that helps you move debris with precision as you work.
USLG46 swivel log grapple
Maximize productivity by moving debris without repositioning. The USLG46 offers free swivel and rotation to help operators work efficiently, even on tight jobsites.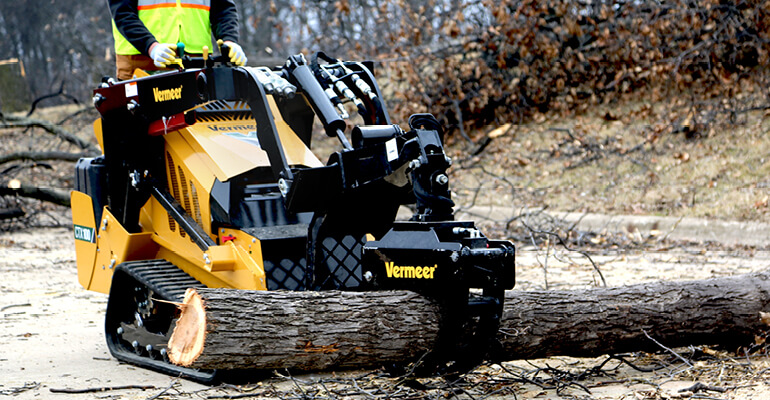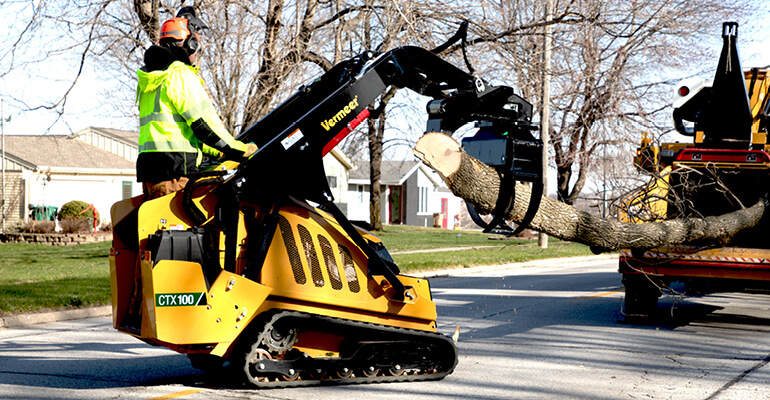 ULG46 log grapple
Take on tree care cleanup with a durable and robust grapple. Four grapple positions offer crews control as they stack and load wood material.
Learn more about Vermeer attachments