Low-rate financing

and cash-back offers available on vertical mixers and feed wagons
Take advantage today
Now through Feb. 28, 2023, qualified buyers can receive low-rate financing or cash back on the purchase of select new Vermeer vertical mixers and feed wagons.
Where hay and forage come first
At other agricultural dealerships, hay and forage tools are often an afterthought. But it's all we think about. Your local Vermeer hay and forage dealer is 100% committed to this industry and to helping you do more. "Here we take care of our customers, no matter what it takes," says Bret Julian, director of sales, Forage Solutions.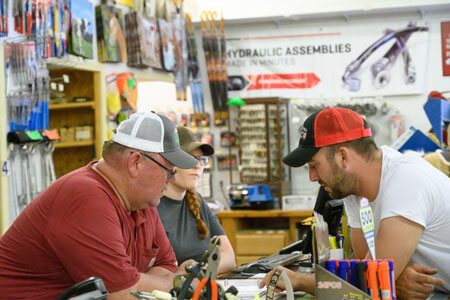 Have a dealer contact me
Take advantage of financing and cash-back offers by completing the form to have a local Vermeer dealer contact you.
Every bite.

Mixed right.

Vermeer twin-screw vertical mixers are equipped with an overlapping screw design that works directly with offset baffles to move feedstuff from one chamber to the other. The result? A consistent mix and even distribution into the bunk. With multiple sizes available, the Vermeer lineup of vertical mixers gives operators the opportunity to find the mixer that best fits their operation.
Low-rate financing on single-screw vertical mixers
MORE flexibility. Less waste. The Vermeer VS510 single-screw vertical mixer helps extend hay supplies by allowing producers to mix a variety of feedstuffs. This mixer is capable of processing 6-ft x 5-ft (1.8-m x 1.5-m) large round bales, and with a 22-inch pitch of the screw flighting, feed aggressively moves up and over the center of the screw for full circulation and a consistent mix in the mixer tub. Optimize your feeding routine with the Vermeer VS510 single-screw vertical mixer.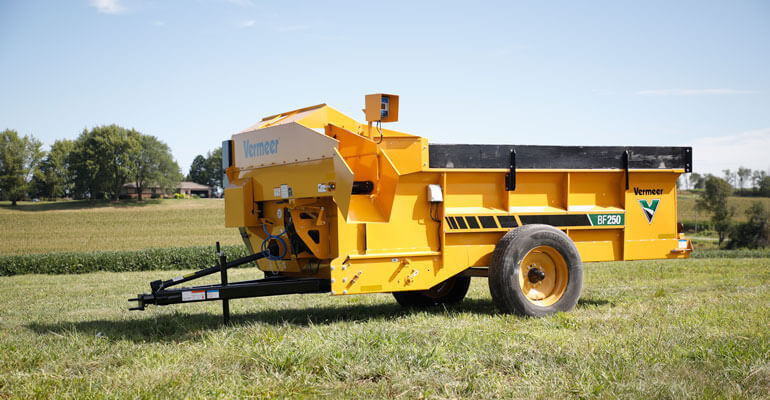 Up to $450 cash back on feed wagons
MORE control over high-roughage diets. Vermeer feed wagons are an economical option that allow producers the flexibility to blend rations with various ingredients to help extend hay supply. Plus, with a hydraulic drive, Vermeer feed wagons are convenient to use and maintain.