0% financing for up to 36 months

on BPX9010 bale processors
Take advantage today
Now through Oct. 31, 2023, qualified buyers can receive 0% financing for up to 36 months or up to $1,500 cash back on the purchase of a BPX9010 bale processor.
Connect with a Vermeer dealer
With a robust distribution network across North America, Vermeer relies on independent entrepreneurial dealers to provide our customers with a unique and helpful experience. Vermeer dealers know that your hay operation doesn't quit on Friday or Saturday in the middle of the season. They recognize that customers need to be taken care of when there is work and income on the line.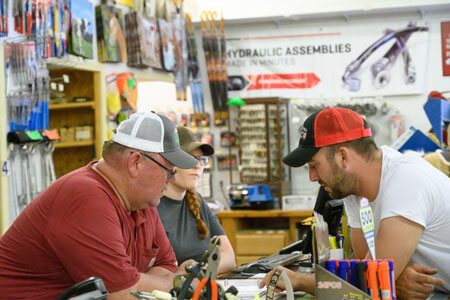 Have a dealer contact me
Take advantage of financing and cash back offers by completing the form to have a local Vermeer dealer contact you.
Why the BPX9010 is right for SandRock Ranch Herefords
For father-daughter duo, Kevin Bennet and Stacy Moltzan, raising Hereford cattle has been something SandRock Ranch has been passionate about for five generations — and they couldn't do it without the Vermeer BPX9010 bale processor. For Kevin and Stacy, the BPX9010 bale processor is MORE than just something they use for feeding and bedding cattle. It's a critical component to helping them keep their herd healthy in the middle of tough Wisconsin winters.
Simple process. Tough processor.
Designed as the utility player of the team, the BPX9010 bale processor is capable of specialty is both feeding and bedding. With abilities to distribute a consistent, uniform windrow of crop along the bunk line or out in the pasture, it can also be used for spreading bedding across dirt lots or fields.