2023 starts now
Start a step ahead, save big on hay tools now.
Whether you are looking for a new bale processor to feed and bed your herd or you are preparing for hay season with a new mower, rake or baler, take advantage of cash back and financing offers from Vermeer now through January 6, 2023.
Connect with a Vermeer dealer
With a robust distribution network across North America, Vermeer relies on independent entrepreneurial dealers to provide our customers with a unique and helpful experience. Vermeer dealers know that your hay operation doesn't quit on Friday or Saturday in the middle of the season. They recognize that customers need to be taken care of when there is work and income on the line.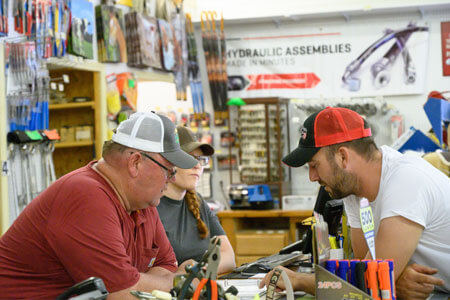 Have a dealer contact me
Take advantage of financing and cash back offers by completing the form to have a local Vermeer dealer contact you.
0% for 48 months

or up to $5,500 cash back on Vermeer 605N balers

The Vermeer 605N baler brings heavy-duty components for strength and durability in the field when you need it most. Smart features like the available automatic pickup clutch and Auto Lube system help extend machine life. Plus, they're backed by the best distribution network in the industry.
0% for 48 months or up to $1,800 cash back on the Vermeer BPX9010 bale processor
After several years of running an older bale processor, Brad Pollema knew it was time to switch to the next best thing — the Vermeer BPX9010 bale processor. It's all about simplicity and saving time. The evidence? Pollema processes about 50 bales a day for bedding, processes each dry bale in around 20 seconds and distributes material accurately. Simple process. Tough processor.
0% for 48 months or up to $2,000 cash back on the Vermeer TM1410 trailed mower
Vermeer large trailed mowers allow operators to cut more hay in less time with convenient features that can help take the stress out of operating, transporting and maintaining a large trailed mower. The TM1410 trailed mower has a cutting width of 20.8 ft (6.3 m) and offers convenience with a narrow 9.1-ft (2.7-m) transport width. Plus, operators can quickly change blades in the field with the Quick-Clip® blade retention system.