0% financing for up to 60 months

or up to $5,000 cash back on the 605N baler
Take advantage today
Now through Aug. 31, 2021, qualified buyers can receive 0% interest for up to 60 months or up to $5,000 on the purchase of a 605N or 605N Cornstalk Special baler from Vermeer.
Connect with a Vermeer dealer
With a robust distribution network across North America, Vermeer relies on independent entrepreneurial dealers to provide our customers with a unique and helpful experience. Vermeer dealers know that your hay operation doesn't quit on Friday or Saturday in the middle of the season. They recognize that customers need to be taken care of when there is work and income on the line.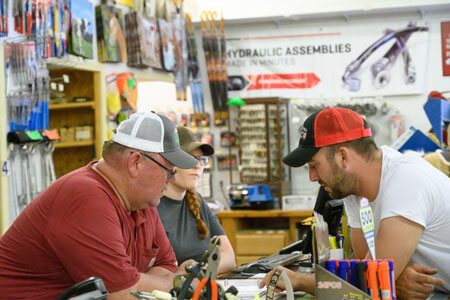 Have a dealer contact me
Take advantage of financing and cash-back offers by completing the form to have a local Vermeer dealer contact you.
Durability

redefined

The Vermeer 605N baler brings heavy-duty components for strength and durability in the field when you need it most. Smart features like the available automatic pickup clutch and Auto Lube system help extend machine life. Plus, they're backed by the best distribution network in the industry.
10,000 bales later...
Dan Shamburg switched to the Vermeer 605N Cornstalk Special baler and did not break a single tine in 10,000 bales. Think of all the time he's saved by making the switch to Vermeer. Here's what he's saying about his experience with his baler.
Celebrating 50 years of Vermeer round baling
In the beginning, it was about making enough hay to feed a small herd through winter. The stakes are much higher now. It's about helping to feed the world. As the population grows by the billions, so does the need for high-quality protein. That makes the work you do more important than ever. Vermeer is here to help find a better way to make hay each and every day, with a lineup of round balers to meet the needs of hay producers of all sizes.