0% interest for up to 60 months

or cash back on select models
Take advantage today
Now through June 30, 2023, qualified buyers can receive 0% interest for up to 60 months or cash back on the purchase of select new Vermeer 504 R-series balers. Vermeer 504 R-series balers offer simplicity, ease of use and more unique features than ever before. From the Classic to the Signature to the Premium — one of them is right for you.
Where hay and forage come first
At other agricultural dealerships, hay and forage tools are often an afterthought. But it's all we think about. Your local Vermeer hay and forage dealer is 100% committed to this industry and to helping you do more. "Here we take care of our customers, no matter what it takes," says Bret Julian, Forage Solutions director of sales.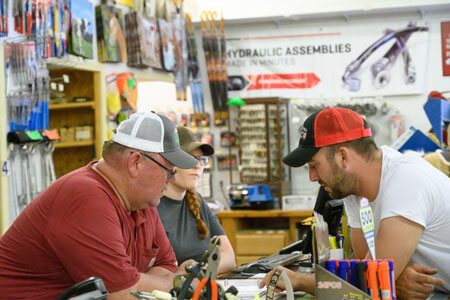 Have a dealer contact me
Take advantage of financing and cash back offers by completing the form to have a local Vermeer dealer contact you.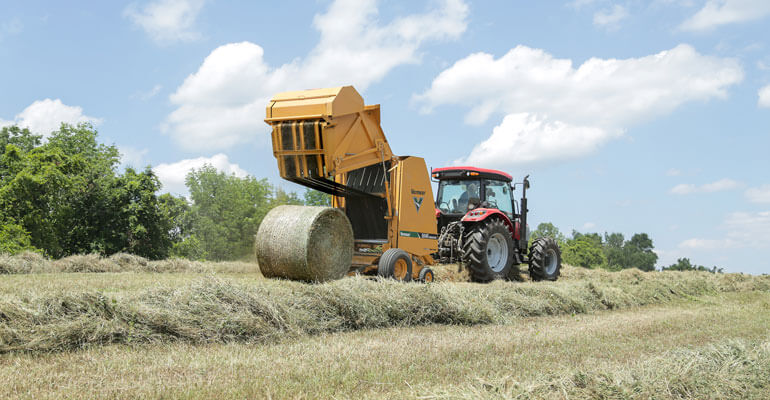 0% for up to 60 months or $1,000 cash back on 504R Signature balers
The signature name says it all. The Vermeer 504R Signature baler offers a blend of convenience, ease of use and durability. Designed for producers who harvest primarily dry hay but also want the ability to bale silage when the weather isn't on their side.
0% for up to 60 months or $1,000 cash back on 504R Classic balers
The 504R Classic baler is a dependable, full-time baler for the part-time operator. Minimal setup and adjustments required to get in the field. A 4-bar camless wide pickup and heavy-duty components maximize durability for prolonged machine life.