0% financing for up to 60 months

or cash back on select models
Take advantage today
Now through Mar. 31, 2022, qualified buyers can receive 0% interest for up to 60 months or cash back on the purchase of select new Vermeer forage equipment including select balers, mowers and R-series rakes among other models.
Connect with a Vermeer dealer
With a robust distribution network across North America, Vermeer relies on independent entrepreneurial dealers to provide our customers with a unique and helpful experience. Vermeer dealers know that your hay operation doesn't quit on Friday or Saturday in the middle of the season. They recognize that customers need to be taken care of when there is work and income on the line.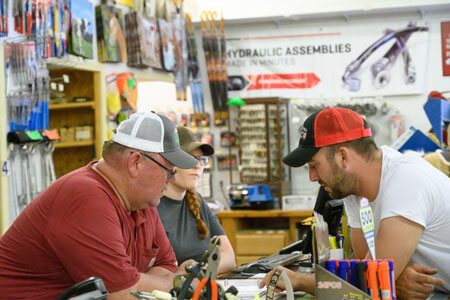 Have a dealer contact me
Take advantage of financing and cash back offers by completing the form to have a local Vermeer dealer contact you.
Up to $3,000 off 604 R-series balers
We all want consistent, square-shouldered bales — but with operation and field condition differences, we don't all put up hay the same way. Rest assured Vermeer has a baler for various types of operations. This flagship series of balers was designed for smaller-scale operators up to high-producing hay makers who want it all. Common features include a camless pickup, hydraulic density system and a new netwrap system. From the Classic to the Signature to the Premium — one of them is right for you.
0% for up to 60 months on 504 R-series balers
The Vermeer 504R Premium baler is fully loaded and comes standard with a silage kit specially-designed for high output of high-moisture crops. More than a silage special, this baler is equipped with heavy-duty components, premium belts, a 5-bar camless pickup and the Atlas control system. This package offers more capacity in heavy crops and produces good-looking bales in tough conditions. Plus, a Vermeer 3-year pickup warranty provides peace of mind for many silage seasons to come. Silage or not, this is your first-class baler.
Up to $1,750 off the BPX9010 bale processor
The BPX9010 bale processor combines simplicity, durability and versatility. Distribute a consistent, uniform windrow of crop along the bunk line or out in the pasture. Spread bedding with consistency at ranges of up to 50 ft (15.2 m). Designed to meet the needs of those who want productivity and ease of operation, this all-around processor is ready to perform in a variety of applications.