0% financing for up to 48 months

or cash back on select models
Take advantage today
Now through June 30, 2023, qualified buyers can receive 0% interest for up to 48 months or cash back on the purchase of select new Vermeer forage equipment, including the 604 R-series and 605N balers, plus trailed mowers among other models.
Where hay and forage come first
At other agricultural dealerships, hay and forage tools are often an afterthought. But it's all we think about. Your local Vermeer hay and forage dealer is 100% committed to this industry and to helping you do more. "Here we take care of our customers, no matter what it takes," says Bret Julian, Forage Solutions director of sales.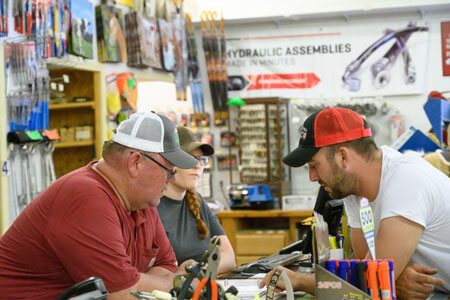 Have a dealer contact me
Take advantage of financing and cash back offers by completing the form to have a local Vermeer dealer contact you.
0% for up to 48 months

or up to $3,000 cash back on 604 R-series balers

We all want consistent, square-shouldered bales — but with operation and field condition differences, we don't all put up hay the same way. Rest assured Vermeer has a baler for your operation. The complete lineup of balers was designed for smaller-scale operators up to high-producing hay makers who want it all. Common features include a camless pickup, hydraulic density system and netwrap system. From the Classic to the Signature to the Premium — one of them is right for you.
0% for up to 48 months on the TM1200 trailed mower
The Vermeer TM1200 trailed mower offers an impressive cutting width of 15.6 ft (4.7 m) and conveniently folds in half for transporting to the next field. You'll have complete cutting action down the middle with staggered and overlapping cutterbars. Mow like you mean it with the TM1200.