0% financing for up to 48 months

or cash back on Vermeer 504 R-series balers
Take advantage today
Now through April 30, 2023, qualified buyers can receive 0% interest for up to 48 months or up to $2,000 cash back on the purchase of Vermeer 504 R-series balers.
Where hay and forage come first
At other agricultural dealerships, hay and forage tools are often an afterthought. But it's all we think about. Your local Vermeer hay and forage dealer is 100% committed to this industry and to helping you do more. "Here we take care of our customers, no matter what it takes," says Bret Julian, Forage Solutions director of sales.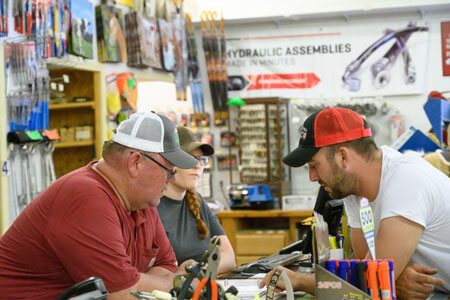 Have a dealer contact me
Take advantage of financing and cash-back offers by completing the form to have a local Vermeer dealer contact you.
More than a silage special
The Vermeer 504R Premium baler is fully loaded and comes standard with a silage kit specially designed for high output of high-moisture crops. This package offers more capacity in heavy crops and produces good looking bales in tough conditions. Silage or not, this is your first-class baler.
More simplicity with the Vermeer 504R Premium baler
George E. Boyd does MORE on his farm with the Vermeer 504R Premium baler. He knows he can count on the Vermeer dealer network and industry-leading service and support.
Read George's full story