0% financing for up to 48 months

or cash back on select models
Take advantage today
Now through August 31, 2022, qualified buyers can receive 0% interest for up to 48 months or cash back on the purchase of select new Vermeer forage equipment, including 504 and 604 Pro G3 balers, high-capacity wheel rakes, and the BPX9010 bale processor, among other models.
Where hay and forage come first
At other agricultural dealerships, hay and forage tools are often an afterthought. But it's all we think about. Your local Vermeer hay and forage dealer is 100% committed to this industry and helping you do more. "Here we take care of our customers, no matter what it takes," said Bret Julian, Forage Solutions director of sales. Connect with a Vermeer dealer today.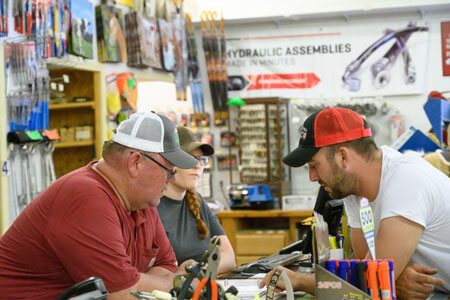 Have a dealer contact me
Take advantage of financing and cash-back offers by completing the form to have a local Vermeer dealer contact you.
0% for up to 48 months

or cash back on 504 and 604 Pro G3 balers

Built to handle MORE moisture. Vermeer 504 and 604 Pro G3 balers are built to give operators the versatility of having a baler that can bale wet or dry hay. These balers have the strength and smart features to handle the rigors of baling wet, heavy crops. Get 0% financing or cash back on Vermeer 504 or 604 Pro G3 balers.
0% for up to 48 months or cash back on high-capacity wheel rakes
Cover MORE acres in less time — and with minimal maintenance — with Vermeer VR1428 and VR2040 high-capacity wheel rakes. Capable of raking up to 28 ft (8.5 m) or 40 ft (12.2 m), respectively, these high-capacity wheel rakes are designed for speed and maximized productivity. The combination of smart, streamlined design and functionality — with simple, tool-free adjustments — make these rakes what operators need at the height of hay season.
See the lineup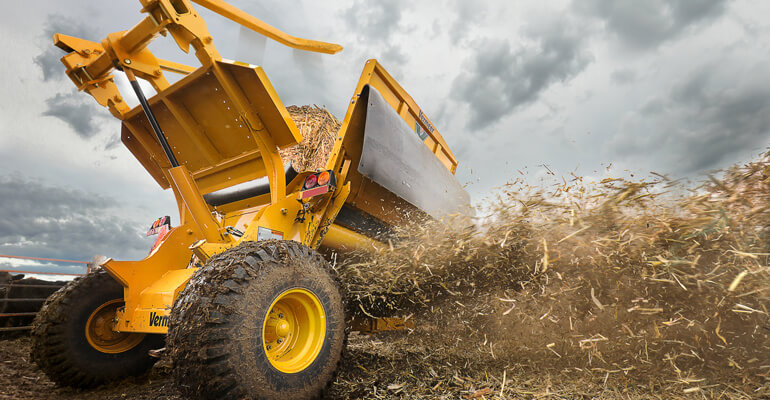 Get more versatility with the BPX9010 bale processor
The Vermeer BPX9010 bale processor is the right combination of simplicity, durability and versatility. Process round or large, square hay or cornstalk bales evenly and consistently. This bale processor can also be used for processing bunk feeding, forming a uniform windrow for pasture feeding, creating hay materials for total mixed rations, or blowing bedding into barns or forage into storage bunkers.
Learn more