0% financing for up to 36 months

or cash back on select Vermeer trailed mowers
Take advantage today
Now through February 28, 2023, qualified buyers can receive 0% interest for up to 36 months or cash back on the purchase of select new Vermeer trailed mowers.
Connect with a Vermeer dealer
At other agricultural dealerships, hay and forage tools are often an afterthought. But it's all we think about. Your local Vermeer hay and forage dealer is 100% committed to this industry and helping you do more. "Here we take care of our customers, no matter what it takes," said Bret Julian, Forage Solutions director of sales.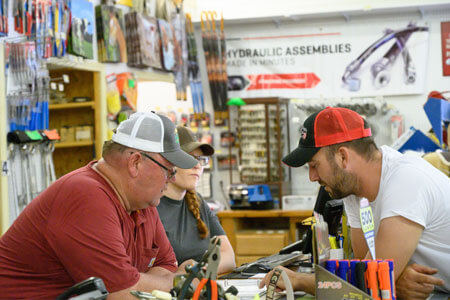 Have a dealer contact me
Take advantage of financing and cash-back offers by completing the form to have a local Vermeer dealer contact you.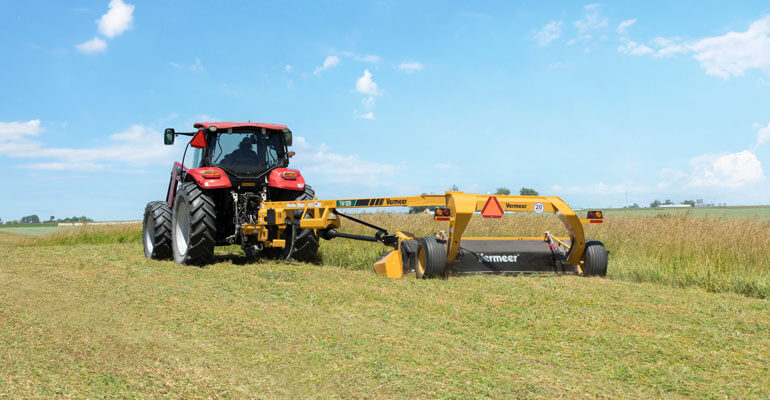 0% financing for up to 36 months or cash back on select trailed mowers
Vermeer offers a wide variety of trailed mowers with cutting widths ranging from 8.1 ft (2.5 m) to 20.8 ft (6.3 m). All these options aren't to make a producer's choice tougher, but so they have the right-sized mower for their operation and productivity needs.
See products
Vermeer cutter bars: quality to count on
Vermeer offers two different types of cutter bars on hay mowers: standard and Q3® cutter bars. Both come with a Quick-Clip® blade retention system and 3-year coverage; however, there are differences worth noting. The Q3 cutter bar, available on select Vermeer trailed mowers, provides high hay-cutting performance in the field with low horsepower requirements.
Learn more