0.9% financing for up to 36 months

or cash back on select models
Take advantage today
Now through August 31, 2022, qualified buyers can receive 0.9% interest for up to 36 months or cash back on the purchase of select new Vermeer forage equipment, including VR820, VR1022 and VR1224 carted wheel rakes, and TE17010, TE2510 and TE3310 tedders, among other models.
Where hay and forage come first
At other agricultural dealerships, hay and forage tools are often an afterthought. But it's all we think about. Your local Vermeer hay and forage dealer is 100% committed to this industry and helping you do more. "Here we take care of our customers, no matter what it takes," said Bret Julian, Forage Solutions director of sales. Connect with a Vermeer dealer today.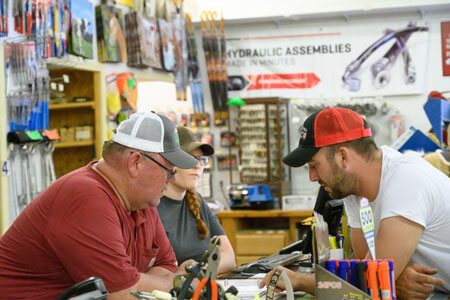 Have a dealer contact me
Take advantage of financing and cash-back offers by completing the form to have a local Vermeer dealer contact you.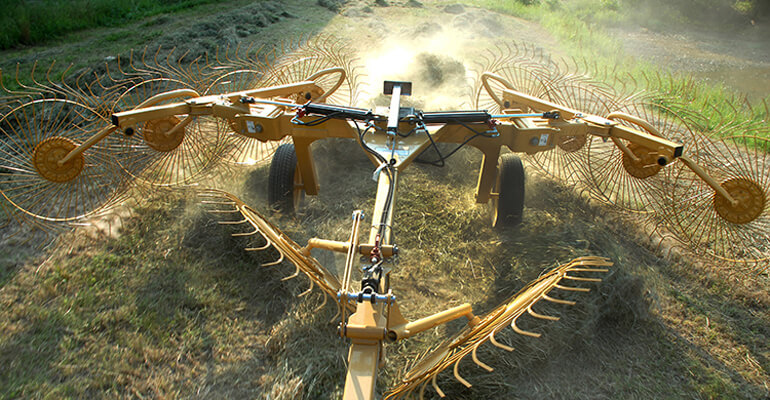 0.9% financing for up to 36 months

on carted wheel rakes

MORE control of your windrow. VR820, VR1022 and VR1224 carted wheel rakes are designed for baler-ready windrows with their high-capacity performance, speed and durability. There's a rake in this lineup for a wide range of producers — select from an 8-, 10- or 12-wheel size to best fit your needs. Plus, you can get an even dry down for the center swath with the optional center splitter. After all, the better the windrow, the better the bale.

See the lineup
0.9% for up to 36 months or cash back on 10-series TE tedders
MORE turning action. Less dry-down time. Vermeer 10-series TE tedders are able to decrease the dry-down time because of the hook tine's unique configuration and special angle. These tedders can pick up and spread larger amounts of crop than conventional tedders with straight tines. And by creating a "bottoms-up" tedding action, they evenly rotate the hay for a consistent and quicker dry down.
See the lineup