Wind Energy Installation Solutions
Constructing underground infrastructure to deliver wind energy to the world
Inland and offshore wind farms are the future of the renewable energy market, and Vermeer builds the equipment you need to connect wind turbines to the grid.
Vermeer offers one of the industry's most comprehensive range of horizontal directional drills (HDDs) to perform everything from short, shallow crossings to long, deep, challenging bores from the shoreline to the ocean floor. For open-cut utility installation jobs, Vermeer vibratory plows and trenchers deliver a quick and efficient performance in the varying ground conditions you work in. And, when a wind energy site needs to be cleared before erecting new wind turbines, count on Vermeer horizontal grinders, tub grinders and whole tree chippers to clear the way.
Trenchless installation equipment options
Utility HDDs — For installing small-diameter electrical lines over short distances, like roads and railways, Vermeer utility drills set up quickly and fit where you need them on wind energy construction projects.
Maxi rig drills — Vermeer large directional drills deliver the power needed for installing large-diameter product in challenging grounds over long distances — common conditions on offshore wind construction projects.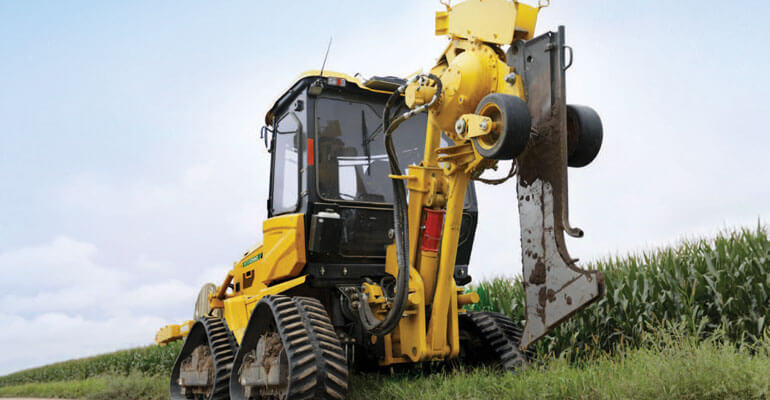 Open-cut installation equipment options
Vibratory plows — When you need to bury cable in soft soil conditions as efficiently as possible, a Vermeer vibratory plow can get it done.
Trenchers — When burying cables in challenging ground conditions or at deeper depths, Vermeer trenchers will deliver the performance you need. Each trencher's discharge conveyor will leave you with a neatly stacked windrow of packable material that can often be used as fill when the product is in the ground.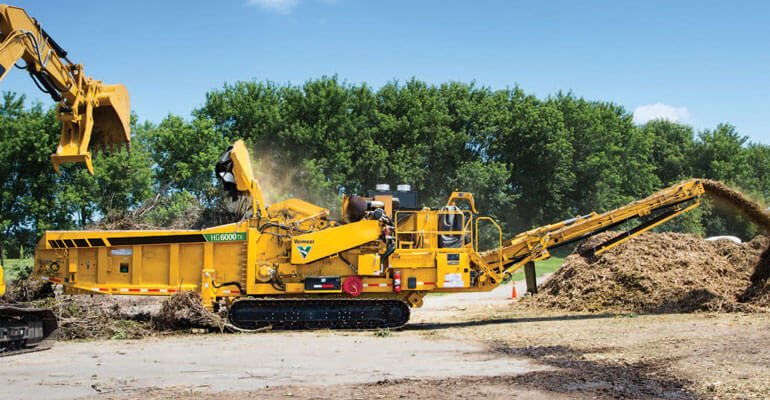 Land-clearing equipment options
Horizontal grinders and tub grinders — Clear a path for laying electrical lines, preparing a site for turbines or constructing a substation with the multiple wood recycling grinder options offered by Vermeer. Then, use the processed material for ground cover to promote and support healthy vegetation growth.
Whole tree chippers — Convert organic wood material in your path into renewable energy with Vermeer whole tree chippers. These units feature a chip drum to create the ideal product size for the biomass industry.
I want to know more
To receive more information about Vermeer wind installation equipment solutions, fill out the form below.