PELLA, Iowa / Jul 16, 2021
Vermeer is dedicated to training a workforce equipped for the future. The intern development program (IDP) brings college students to Vermeer to do important work.
Through this program, interns create partnerships with team members across the organization in daily work and more than 20 professional development opportunities. This includes lunch and learns with executive leadership. Interns are also engaged in the community by volunteering at Thursdays in Pella.
At Vermeer, whole lives matter most. That's why the Vermeer IDP goes beyond just professional development. We provide interns with assistance for housing-related expenses during the course of the internship. We also plan social events with other Marion County interns to create lasting friendships and memories over the summer.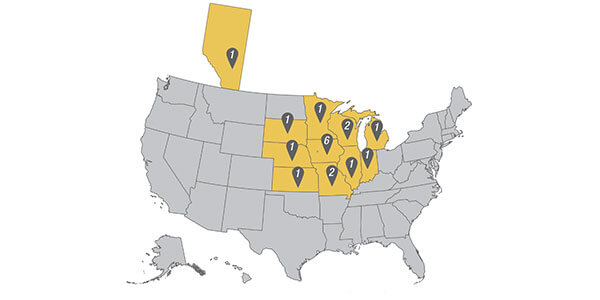 This year, interns joined us from six different schools in Iowa, two different schools in Wisconsin and Missouri and schools in Illinois, Indiana, Michigan, South Dakota, Kansas, Minnesota, Nebraska and Alberta, Canada.
To end the summer, the Intern Expo and project showcase give team members from around the company the opportunity to see the important work that interns accomplished. Vermeer is proud to invest in the growth and development of our team members.
"It seems like a great culture to grow as a person and as a professional." -Joshua Franklin, area manager intern
"My goal is to learn a lot and make an impact." -Jacob Schemm, manufacturing engineer intern
Learn more about Vermeer internship opportunities, and apply today at vermeer.com/jobs.