GOES, Netherlands / Aug 27, 2021
Vermeer expands its horizontal direction drilling (HDD) fluid management equipment line and launches its first electric-powered reclaimer with the new Vermeer R500 reclaimer.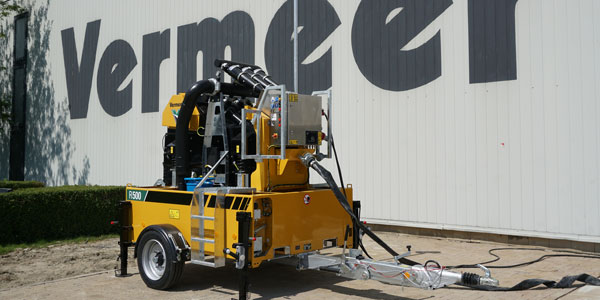 This is the first model released by Vermeer from the acquisition of electric-powered horizontal directional drilling (HDD) and fluid systems technology from Normag in 2020. The all-electric R500 reclaimer is a key part of the Vermeer strategy to meet growing demand for electric-powered jobsite solutions.
The R500 reclaimer is available as skid or trailer. The skid is prepared for forklift use, and the trailer comes equipped with a height-adjustable surge brake to adapt to a variety of towing vehicles. It has a rated processing capacity of 500 L/min - 750 L/min and features a double-deck linear shaker to deliver stable performance under variable processing volume. A high-capacity (11-kW) pump is used for optimum circulation.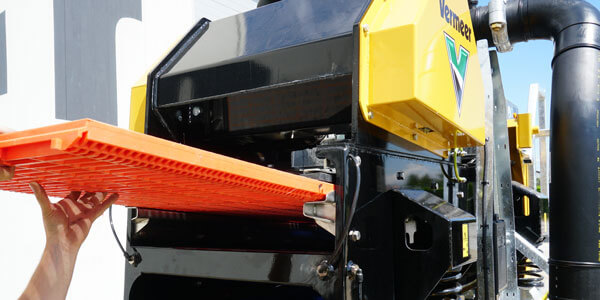 The electric HDD technology offers a unique integrated electric power system that optimizes efficiency across the generator set, drill rig and fluid management systems during operation. When connected to the electric grid, the system can operate as a fuel-free system. All systems have also been designed to match standard international shipping container dimensions to reduce the machine footprint, jobsite setup time, complexity and cost.
"With this technology already proven in operations across Europe, our Vermeer team can now fast-track an electric HDD offering that helps operators better control their cost of operations and jobsite impact through reduced fuel use, near-zero emissions, limited noise and an overall smaller rig footprint," said Vermeer President and CEO Jason Andringa. "This investment critically supports our innovation and product development focus to continually help customers optimize their jobsite efficiency, while limiting environmental impact."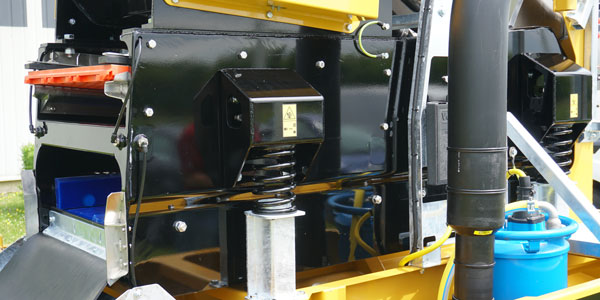 To prepare for building the R500, the Vermeer team modified 223 part prints and 425 3D computer-aided design (CAD) files, all from the Vermeer EMEA headquarters in Goes, Netherlands. They expanded their production capacity, and future models and electric-powered systems will also be developed and produced at Vermeer EMEA, as well.
The R500 will launch with two pilot Vermeer dealerships in Benelux and France starting in August 2021. After that, it will be available throughout the EEA region in September 2021.
For more information about the Vermeer R500 reclaimer, contact your local Vermeer dealer.
About Vermeer
Vermeer delivers a real impact in a progressing world through the manufacture of high-quality underground construction, agricultural, surface mining, tree care and environmental equipment. With a reputation for durability and reliability, that equipment is backed by localized customer service and support provided by independent dealers around the world. To learn more about Vermeer, products, the dealer network and financing options, visit vermeer.com.
Vermeer Manufacturing International Goes reserves the right to make changes in engineering, design and specifications; add improvements; or discontinue manufacturing at any time without notice or obligation. Equipment shown is for illustrative purposes only and may display optional accessories or components specific to their global region. Please contact your local Vermeer dealer for more information on machine specifications.
Vermeer and the Vermeer logo are trademarks of Vermeer Manufacturing Company in the U.S. and/or other countries. © 2021 Vermeer Corporation. All Rights Reserved.