Vermeer Municipality Solutions
More where it matters most
Today, more than ever, the ability to make a big impact with a small footprint is critical. Municipalities and horizontal directional drilling (HDD) contractors of all sizes turn to Vermeer for trenchless expertise and equipment solutions that are unmatched. Vermeer is the powerhouse in vacuum excavation technology, with a full lineup of skid, trailer and truck-mounted vacuum excavators and hydro vacuum equipment. Vermeer is here to help you be Equipped to Do More.®
An incomparable dealer network
Vermeer has more than 120 dealer locations throughout North America where you can purchase new equipment or service your existing fleet. Each is run by certified trained professionals dedicated to helping you solve problems and get the job done. With a single-point, full-line dealership network, we're leveraging nearly 125 years of vacuum excavation innovation, market expertise and production capability.
A commonality of parts across the dealer network
Dedicated dealer inventory
Dealer rental purchase options (RPO)
Dealer-sponsored customer training
A second-to-none, dealer-to-factory channel
Dedicated territory managers with more than 100 years of combined experience in hydro excavation
---
"After a few years working with our original system, we determined it was an appropriate time to upgrade to the VX50 trailer vacuum excavator we have now. The first system we had was fine, but this one better supports our needs, helps our crews work safely, and is a bit more versatile than our previous one."
Adam Dickinson, Webster City's electrical utility supervisor
---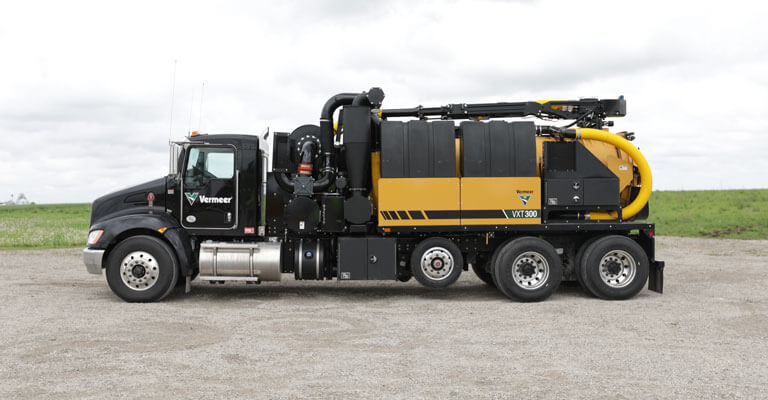 VXT300 truck-mounted vacuum excavator
The VXT300 series of truck vacs is designed for contractors focused on fast and reliable vacuum excavation from jobsites to dumpsites.
See the machine
VXT600 vacuum truck
The VXT600 vacuum truck is the newest hydrovac solution in production geared towards payload and efficiency.
See the machine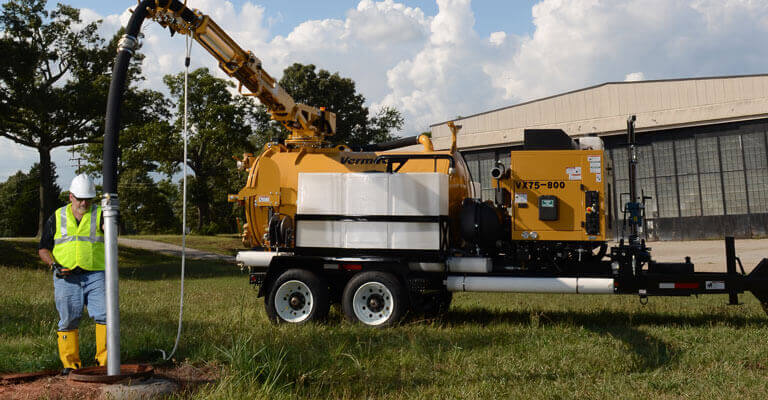 VX75 vacuum excavator
The VX75 vac includes three-stage filtration using a cyclonic separator and a two-micron poly filter. The machine also features a cam-over full-open external hydraulic door with separate door/tank raise circuit, a jetter option, in-tank cleanout system, full debris tank electronic float shutdown and secondary ball float shutoff.
See the machine
JTV873 PTO vacuum excavator
The JTV PTO series are some of the most versatile hydrovac trucks and jetter machines on the market today.
See the machine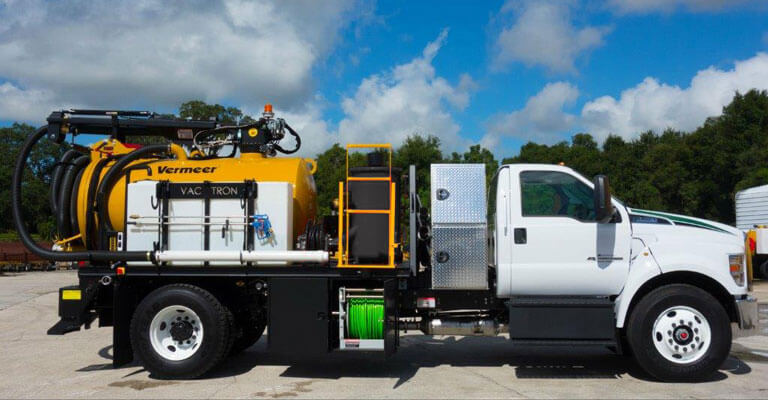 I want to know more
Fill out the form below to receive more information about Vermeer municipality equipment solutions.
Explore more about vacuum excavation