HDD Tooling Specialists That Have Your Back
Vermeer is proud to be a leader in in horizontal directional drilling (HDD) and aftermarket support. It's a product of two things:
Durable and reliable HDD equipment
Committed expertise and consistent support
Best of all, you don't need to run yellow rigs to benefit from our experts in the field.
Vermeer HDD tooling specialists are available to help all HDD contractors and operators — no matter the brand your crew uses.
Support like no other
"…I don't believe that there's anybody out there that truly supports their customers and the HDD market like Vermeer does."
– Calob Castilleja, outside sales representative Vermeer Texas-Louisiana
No pressure. Just professional HDD advice.
Vermeer HDD tooling specialists are experts in the tools and accessories that are used on HDD's from all brands and are able to consult with customers directly on your jobsite. Our team is specifically trained to support in all aspects of a project, including:
Bore planning
Ground conditions
Tooling selection
Optimizing operator and equipment performance
Drilling fluid recommendations
Locating questions
Productivity tools implementation
Specialized HDD jobsite support, when and where you need it
Have HDD tooling. Will travel.
Whether you're on the job in the middle of a challenging bore, or you're going to be doing a job in unfamiliar ground conditions, Vermeer mobile tooling specialists have your back. Located throughout North America, these road warriors bring tooling products and solutions where it matters most — right at your jobsite.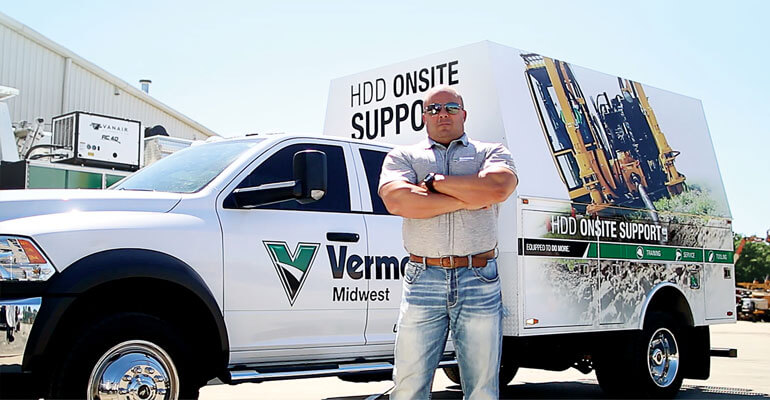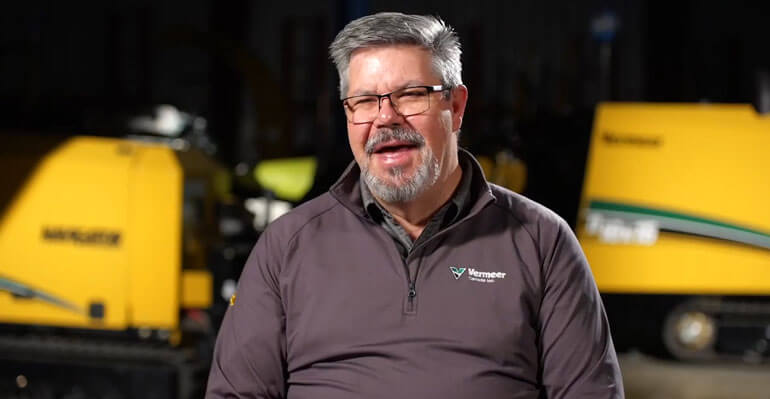 Who you gonna call when you're stuck?
"I'm getting that phone call, somebody's calling me at 5 o'clock in the afternoon, they spent all day trying to do a bore, and they aren't having any luck. That's where I come in."
– Robert Dalgleish, HDD product support specialist
Ready to get MORE HDD support?
Vermeer is equipped and ready to talk with you. To have an HDD specialist in your area reach out and discuss your HDD needs, provide your contact information.
Dreaming of a different drill string?
The Vermeer BORESTORE® tooling and accessories warehouse is your complete source for HDD tooling and accessories. You can conveniently shop online 24/7, and have it shipped directly to your business or a remote jobsite.
The Vermeer RigFitter online tooling configurator helps you select the compatible HDD tooling for your rig, so you can get your rig fitted from the drive chuck to the drill bit or reamer.