Vermeer HDD Circuit® I Training Program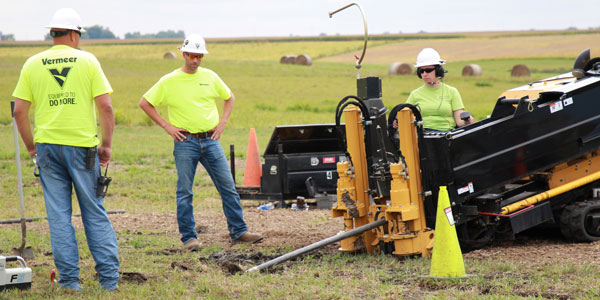 HDD Circuit Program I
This course is designed for beginners, contractors or students looking to learn the fundamentals of HDD training and best practices within their careers. This two-track, one-week course is designed with a segmented training approach, to lessen the time it takes to give someone the skills and knowledge needed to work on a drill crew. Students must sign up in pairs of two and can choose between a drilling or locating track.
2024 training class dates:
April 8-12
April 22-26
May 6-10
May 20-24
June 10-14
September 9-13
September 23-27
October 7-11
October 21-25
The training dates provided may change.
Tuition cost per student: $4,000
Travel costs not included. Estimated pricing includes drinks, snacks, lunch and a group dinner provided by Vermeer. Meals outside of these will be paid for by the student.
Estimated expenses
 
Student 1
Student 2
Class tuition
$4,000
$4,000
Airfare*
$400
$400
Rental car (6 days)
$300
$0 (ride share)
Hotel (5 days)*
$460
$460 (if not room sharing)
Meals*
$180
$180
Total
$10,380
*Estimated expenses and pricing only through November 2024. These are dependent on specific travel requirements.
**Vermeer will provide lunch every day of class and supply one dinner. Meals outside of these will be paid for by the student.
Course outline
Day one-two: Classroom training and Vermeer HDD Simulator(workbook and HDD training materials supplied)
Day three-four: Hands-on

Driller (mix and test drilling fluids, drill setup, pilot bore and pullback of product/reamer)
Locator [bore planning, site prep, DCI® log-while-drilling (LWD™)]

Day five: Test out (clean up tools, additional equipment adjustments and posttest)
Registration requirements
Must be 18 or older
Companies are limited to a maximum of six participants per session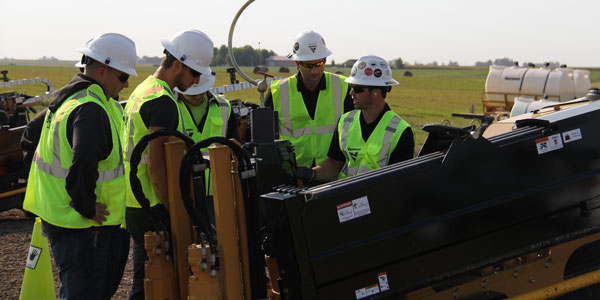 Post-program certification
The HDD Circuit training programs are conducted in partnership with and certified by Des Moines Area Community College (DMACC), headquartered in Ankeny, Iowa. Students from anywhere may enroll in HDD Circuit training. Courses are conducted at Vermeer global headquarters in Pella, Iowa.
If the student's combined scores equal 80% and better, they leave the course certified from DMACC. Since 2017 when the certification testing was introduced, a 96% student success rate has been achieved. This success rate is possible through the programs structure, student-to-trainer ratio, heavy hands-on focus and teaching with consistent fundamentals materials.
Hear from former graduates