We can't make you feel what it's like to work at Vermeer, but we can tell you this. We believe what we do matters, but how we do it is just as important. We respect and care about each other. We take on the challenge to find a better way to get our work done than we did yesterday. We keep our eye on the prize — equipping our customers to get their important work done. And we do all this in a way that respects the resources we have.
No matter what your specialty is or where your interests guide you, chances are Vermeer has a career opportunity that would challenge you to be your best. We often hire professionals in the following disciplines: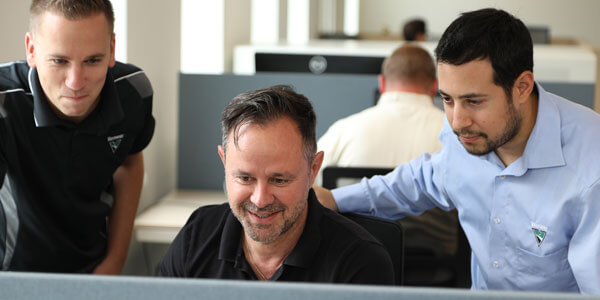 Innovation, collaboration and solutions
As an information technology team member, you consistently work to understand the diverse needs of your fellow team members and Vermeer customers to deliver responsive solutions with operational superiority.
Smart, ethical decisions
As a finance or accounting team member, you drive decisions with the highest levels of integrity with the skills to act as trusted consultants.
As a supply chain team member, you consistently analyze processes and data to guide decisions about quality and efficiencies while being good stewards of our resources.
As a member of our management team, you join a group of capable communicators, leaders and decision-makers who help Vermeer move forward on a smart, ethical path.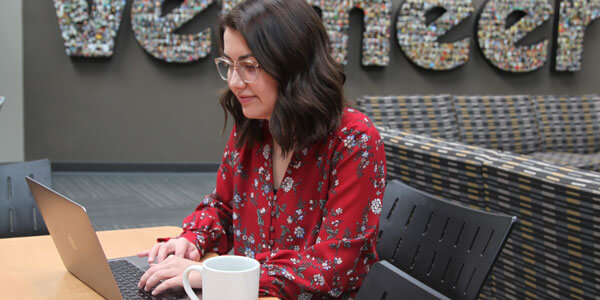 Ideas become reality worldwide
As a manufacturing technology team member, you see your ideas come to life in new and better products used on jobsites around the world. What you imagine and bring to reality helps Vermeer customers feed and fuel their communities, manage natural resources and connect others to the necessities of life. You do global work, with the possibility of interacting with team members and customers from many different backgrounds and cultures.
Share the story
As a human resources team member, you champion a caring culture formed one moment at a time. At Vermeer, the way we do the moments that matter is based in our 4P Philosophy of principles, people, product and profit: we put others first, we build the best and we give back.
As a marketing or sales team member, you learn what customers need and apply the latest tools and analytics to allow Vermeer to find solutions to equip our customers better than ever before to get their work done.
As an industrial training team member, you put the development needs of Vermeer dealers at the center of your work by building relationships and becoming a trusted advisor with the products you support.
As a digital and creative content design team member, you infuse our brand into every interaction throughout the organization, helping to clearly distinguish Vermeer products and services from our competition.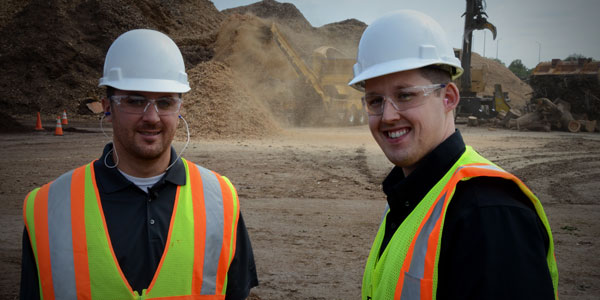 Mobility and growth
We hit that sweet spot. Big enough to invest in technology, tools, training and facility improvements that keep us ahead of the competition. Small enough to feel a consistent leadership presence and to be able to stand out for your accomplishments. We encourage you to explore different facets of your specialty or move into roles in other areas of the organization. Grow where you want — up, down or across the organization, your next career opportunity is right here at Vermeer.
Experience and perspective
We value the skills and new perspectives that experienced professionals bring to Vermeer. Your diverse career background can make our business stronger and introduce us to new ways of working.
Vermeer is growing. We are growing because our team members are growing. You can join the team, take ownership and make an impact through important work matched to your strengths. You take on consistent challenges that push you to grow and learn, and as you take initiative to grow and learn, know that you are supported in your journey to reach those career goals.