Vermeer is committed to finding, training and developing a workforce built for the future. Throughout our comprehensive hiring process, you gain an understanding of who we are, what we do and what we expect from our team members. To prepare for, and maximize your chance of success, please review these steps in our hiring process:
Apply
Evaluate our open positions to determine if the responsibilities and qualifications match your skills and interests. Once you've found a good fit, complete and submit your application online.
Review
Your application is carefully reviewed by a member of our talent acquisition team. You can check the status of your application online by logging back into your profile at vermeerjobs.com.
Phone screen
If your skillset matches what we are looking for in an open role, a member of our talent acquisition team will call you for an initial phone screen. This allows us to learn more about your unique skills and work history. Take this opportunity to ask questions you have about the role and working at Vermeer.
Interview
After the applicant review process is complete, the most qualified candidates are invited to either an onsite interview or a video interview. Depending on the role, you may be asked to take a skills assessment. We inform you of who will be involved in the interview process and if a skills assessment is needed when we schedule your interview.
Your interview will include questions about previous accomplishments and how you would handle situations in the future. We also ask questions to ensure you will fit into the culture of our 4P Philosophy — principles, people, product and profit. These core values drive our culture, determine how we treat others and steer our business. This is also your opportunity to find out more about the role, the team and the industry.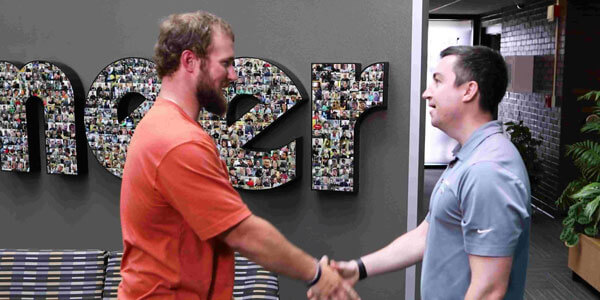 Selection
Once interviews are complete, the team identifies the most qualified candidate and a member of our talent acquisition team extends a job offer.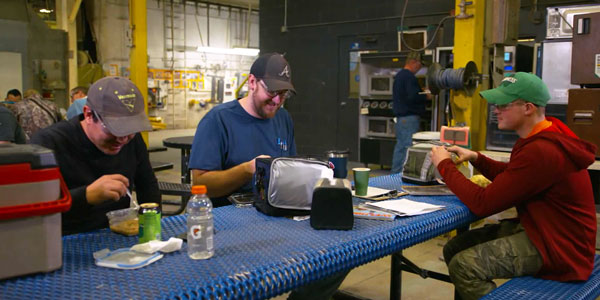 Onboarding
Once you accept the job offer, the onboarding process begins. We look forward to welcoming you to a team of highly dedicated people who take on the challenge to find a better way to get our work done than yesterday.
The non-selected candidates are notified when the position has been filled by a member of the talent acquisition team. They will share feedback and review potential opportunities candidates may be interested in for the future. We also ask for feedback on the experience so we can continue to improve the hiring process.
Please note: Vermeer has become aware of individuals falsely representing our team and extending fictitious job offers. Vermeer talent acquisition includes traditional methods of interaction with future teammates. Applying and interviewing for a job at Vermeer does not require the use of additional software or any financial investment. Learn more about recruitment fraud here.