Our spirit of innovation runs deep — from our first days. Today, our desire to engineer new and better is fueled by the opportunities our customers see on jobsites around the globe. Our customers don't come to Vermeer searching for a cookie-cutter product to do what's been done before. Looking to Vermeer, they find engineers like you designing innovative products for diverse markets to help them get their important work done.
Problem-solving progress
As a Vermeer engineer, your ideas become real-world products that go throughout the world. You develop and improve machines that grind, cut, drill, trench, bale, excavate and more to continue to deliver strong equipment with smart features. With more than 400 patents under our belt, Vermeer has never been one to sit on the sidelines of progress. The equipment you design, build and support keeps our customers moving forward for the long haul.
Each day, you are innovating new and improved machines and driving solutions that make a real impact for our customers. You play a role in designing the expert technology to make our machines perform in a better way. You are improving the durability and productivity of our equipment, all while delivering long-term value to the business.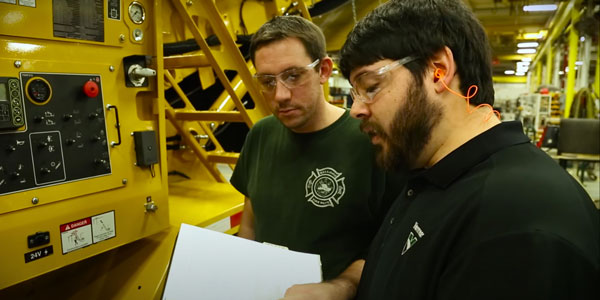 Worldwide opportunities
Engineers at Vermeer work in virtually every specialty in every setting around the globe.
Wherever your career path leads — embedded software, design, electrical, systems, mechanical and more—you have a home at Vermeer.
Whatever location you imagine — Iowa, South Dakota, South Carolina, Europe, Asia Pacific, Latin America, China and more—you have a home at Vermeer.
Valued and supported
With nearly 400 of our team members in engineering roles, Vermeer is about solving problems. You thrive on tackling complex challenges fueled by the words of Vermeer Founder Gary Vermeer, "There has to be a better way."
Shop 48 represents the commitment leaders at Vermeer have for invention and engineering. Opened in 2019, it marks a new era of innovation at Vermeer. The building is dedicated to constructing and testing new equipment. It's a great space for engineers to do great work. It's a building where your ideas and dreams come alive through equipment built to take on tough tasks.
You may work with technology that transforms the way customers interact with their equipment. Or, you may research how to do things differently and better, anticipating our customers' needs and allowing Vermeer to stay ahead of the competition. Regardless of what you work on, your engineering skills and ideas are valued and supported for the real impact you make throughout the business.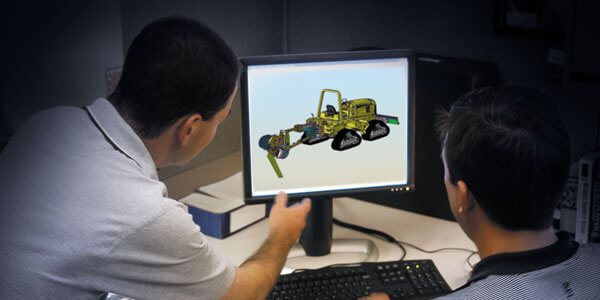 Appreciated for your expertise
We hit that sweet spot. Big enough to invest in technology, tools, training and facility improvements that keep us ahead of the competition. Small enough to feel a consistent leadership presence and to be able to stand out for your accomplishments. We encourage you to explore different facets of engineering or move into roles in other areas of the company. Grow where you want — up, down or across the organization, your next career opportunity is right here at Vermeer.