Vermeer started with a simple solution. Today, yellow iron takes its place on jobsites in 10 different markets around the world. But that didn't happen overnight. Listening to customer challenges has been core to our success since our founding. As a result of those ongoing conversations, Vermeer has developed hundreds of products, carefully calculated and crafted, tried and tested, all to serve customers in a progressing world.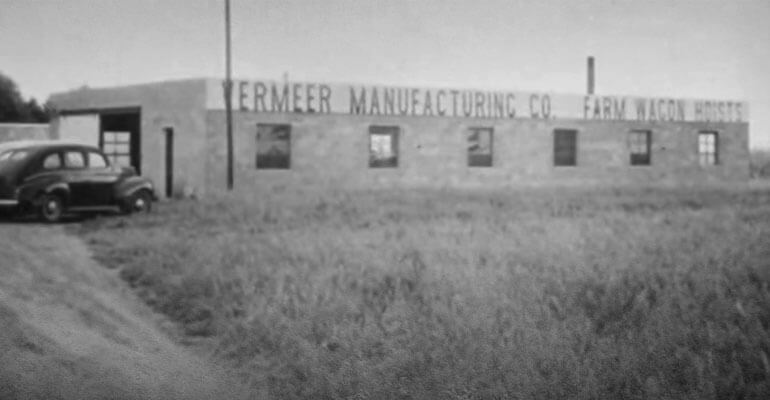 1940s
It was 1943 when innovator, farmer and Vermeer founder Gary Vermeer invented the wagon hoist. Fellow area farmers requested their own and on Nov. 22, 1948, Gary opened Vermeer Manufacturing Company to meet the need.
1950s
Innovation, inspired by life on the farm, drove design and testing of various products. During a test in 1953, an operator hit the wrong lever on a prototype stump cutter, causing the wheel to cut in an unintended direction. Since it cut five times faster, a new design was developed. It's this spirit of learning from failure that has continued to drive design for decades.
See today's stump cutters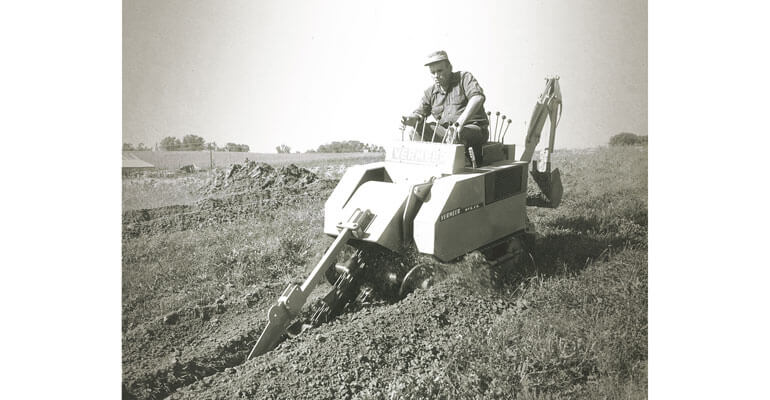 1960s
Vermeer trenchers grew beyond the farm. To support suburban growth in the US, Vermeer introduced a full line of trenchers to efficiently place utilities like electricity, water and sewer underground.
See today's utility trenchers
1970s
After hearing a friend was having trouble finding enough people to help put up his hay, Gary pursued the idea of the one-man-hay system. "I had no idea what it looked like, but we began designing and building," he said. Hundreds of farmers came out to see the demo looking for a better way to bale. And just like that, the round, one-ton (.9 metric ton) bale changed the hay industry.
See today's balers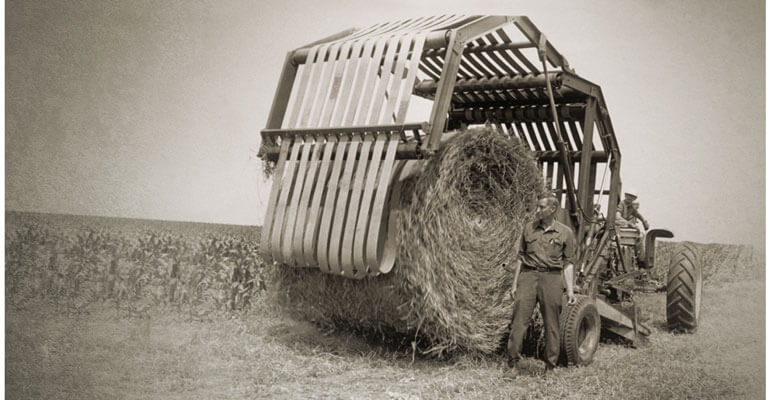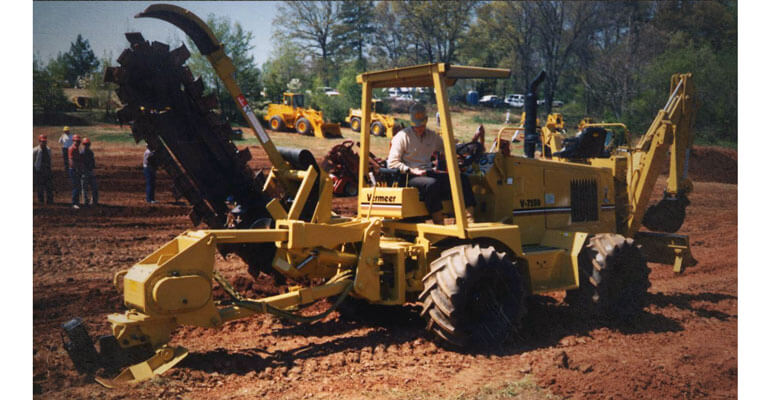 1980s
Bigger, tougher and more powerful trenchers took on jobs in places and ground conditions no one thought was possible to trench. Builders could now efficiently build an underground pipeline network connecting energy sources to markets around the world. The pipeline market takes off.
See today's pipeline trenchers
1990s
Before Google or the iPhone, Vermeer introduced its horizontal directional drill. This technology helped quickly install the network of fiber needed to support the dot-com boom.
See today's drills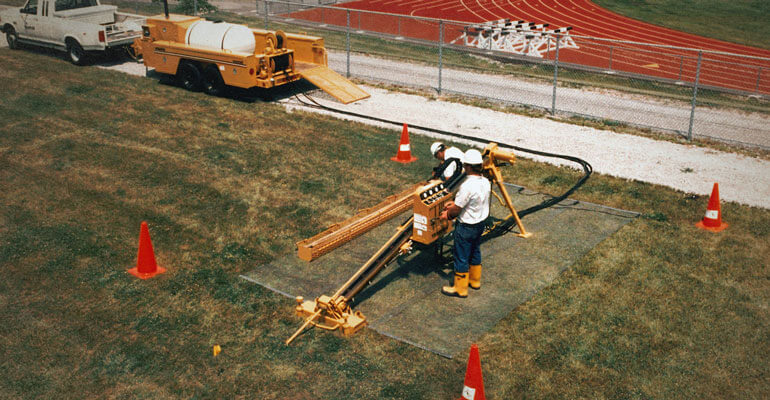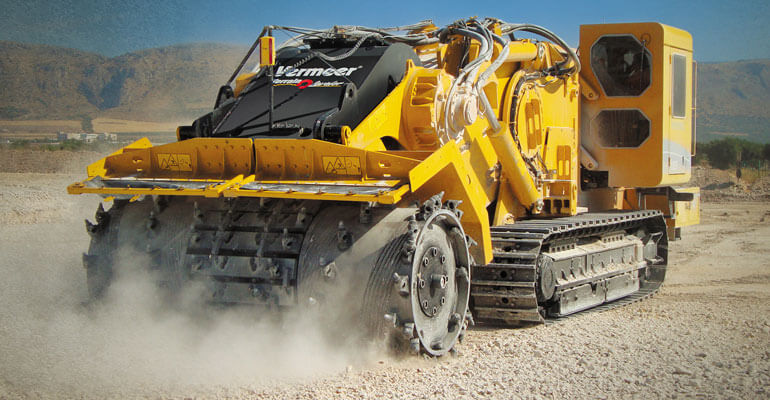 2000s
A customer in Italy needed a way to transform rocky ground into a vineyard. Since then, the Vermeer Terrain Leveler® surface excavation machine has helped responsibly mine materials from the earth. These materials can be found in our buildings, cars, electronic devices and medicines.
See our terrain levelers
Today
Today you'll find Vermeer equipment making an impact in the agriculture, biomass, tree care, landscape, rental, recycling, forestry, utility, pipeline and mining markets. But it won't end there. As we leverage the latest technology opportunities in our production facilities, we also incorporate them into our equipment, allowing our customers to pursue new challenges in new markets. We'll continue to listen to our customers as they roll up their sleeves and help take on challenges around the world. We'll support our customers to the moon and back. Some would say the sky's the limit, but our CEO's experience at NASA makes even space a possibility.