PELLA, Iowa / Nov 23, 2020
The year 2020 has been unprecedented, and it has been a challenge to remain positive through the uncertainty. Now more than ever, it is important to remember the things — large and small — we can still be grateful for. To help us remember these things, Vermeer team members and dealers from around the world have shared what they are grateful for this year.
Vermeer team members
"In a time like the present, I am very thankful for my health and having such an incredible support system with my family and friends. My job has provided me with amazing opportunities to learn and grow alongside great individuals with a wealth of knowledge and for that, I am grateful." — Kyle Smith, machining specialist
"I'm thankful for Vermeer for allowing me the opportunity to come to work every day and for my Vermeer family. If I have a problem, someone is always willing to listen and help me get to a solution." — Duane De Kruyff, machining specialist
"Many have been financially devastated due to the loss of their employment caused by the pandemic. I am very thankful that Vermeer team members, including myself, have passed through this difficult time virtually unscathed." — Patrick Leaming, machining specialist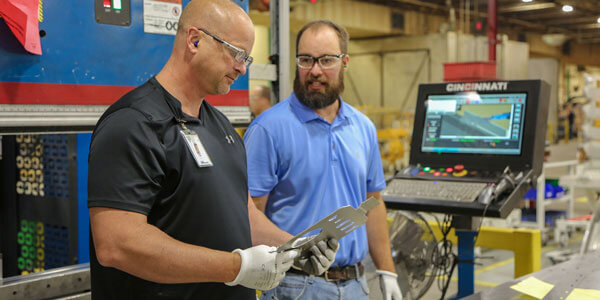 "I am grateful to work for an organization that values me as a person — and goes above and beyond to make sure we are well taken care of. I get treated better than I deserve! I am so glad I made the right decision 27 years ago." — Todd Atchison, senior production manager
"This year I am thankful for my health, my family and my friends." — Jeff Ashmore, machining specialist
"I am grateful to work for such a wonderful company, especially in these trying times, and then get to go home to my own wonderful family." — Michael Conger, machining specialist group leader
"I'm grateful that I still had the opportunity to marry my best friend on Sept. 4 after postponing due to COVID. We were able to celebrate with loved ones on a beautiful day. I've also been given the opportunity to step in as a developmental backup group leader, and I'm excited to continue my development and journey at Vermeer. We are all learning to maneuver around obstacles and continuing to learn and grow. It's been the best year of my life." — Madison Giltner, machinist
"I am thankful for family, friends and Plant 4 central receiving." — Reece Miller, inventory coordinator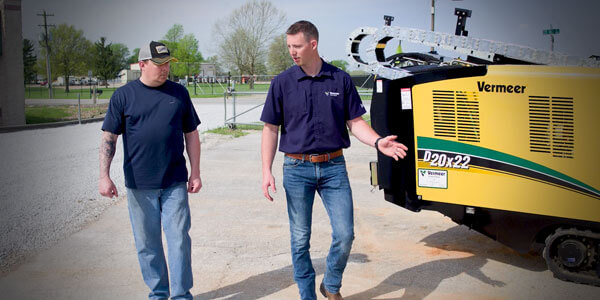 Vermeer dealers
"I am thankful that I work for a family-owned and -operated company that cares about its employees. And Vermeer Corporate for the American-manufactured products we support. God bless America!" — Shane Brown, branch manager, Vermeer Rocky Mountain
"I am truly grateful for the wonderful team at Vermeer Southwest. Even in these uncertain times, this group somehow manages to come out stronger. It is a true blessing to be a part of this group." — Larry Kayton, VP of finance and administration, Vermeer Southwest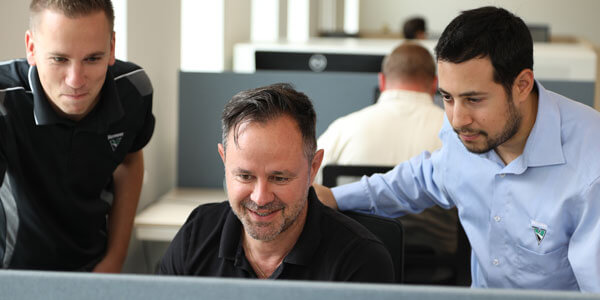 "I am thankful that our team was given the opportunity to strengthen our sense of togetherness. Difficult challenges give team members the opportunity to shine and employ their human kindness. The pandemic has challenged us on all levels in our ability to deliver the brand promise, but we have been blessed with the opportunity to persevere and come together as a team. It is this sense of togetherness that has enabled us to make the impossible possible for our customers during these difficult times. I firmly believe it starts with humility and a selfless culture, and I am thankful for each and every team member that has made this possible!" — Kyle Pieratt, president and CEO, Vermeer Southwest
"We are grateful that, despite all challenges in 2020, we managed not only to retain and even grow our team but to further increase the Vermeer equipment population considerably within the territory. Thanks to our loyal and long-term customer base that values reliability and quality." — Vermeer Middle East FZCO
Note: These photos were taken prior to COVID-19 and related mask and social distancing policies. Please continue to wear masks and practice social distancing.