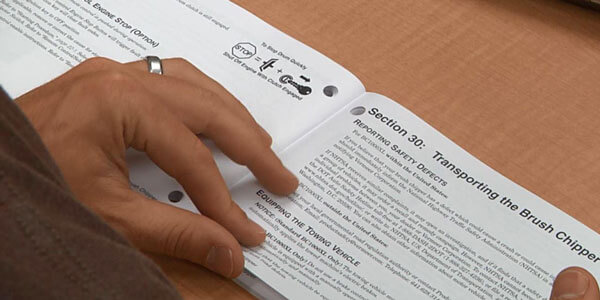 If you are the current owner of Vermeer used equipment, free replacement manuals are available by registering your used Vermeer machine. Your machine Operator's, Maintenance and Parts Manual may be available online. Replacement User's Guides for Vermeer Productivity Tools are also available to those registered and authorized to use the software.
To make a request or to see if the manuals are available on line:
All product manuals are available in English. Depending on machine's age and other factors, many of our Operator's Manuals and Maintenance Manuals are also available in other languages, including Spanish. If you need a manual in another language, please ask about other available languages when contacting us with your manual request. If your machine's manual is available in the requested language, we would be happy to provide it to you.
Questions? Contact the Vermeer Customer Data Department: [email protected]
Helpful tips to register your used equipment or obtain product manuals:
Please have the Model name and the 17-digit VIN number of the used machine available. Depending on the age of the machine or the product type, your machine may only have a 6-digit serial number. Contact [email protected] for assistance in answering questions about finding this data on your Vermeer machine or click here.
Need more help?
European Independent Operators only: request Vermeer repair and maintenance information here