Student Internship Opportunities
As an intern at Vermeer, you are challenged to impact your future career. Internships are designed to help you realize your potential and provide you with a hands-on experience alongside seasoned team members. You'll see how Vermeer has worked for more than 70 years to grow into a market share leader in machines that make a real impact around the world.
Each year, Vermeer offers summer internships and summer plus semester co-op opportunities that stretch your capabilities and provide you with valuable skills in a variety of areas:
Engineering
Information technology
Sales
Finance
Supply chain
Marketing
Practical, meaningful work experience
Your talents, ideas and individuality play a role in your career. Working with Vermeer experts, you get the opportunity to create, produce and make a difference — around the world.
Throughout your internship, you have access to the various business segments within Vermeer. You are assigned real projects to help you connect theories, from the classroom to the business. Our intern expo at the end of the summer is a highlight — it's your chance to share the projects you've worked on and the impact you've made with executives, managers, peers and other team members.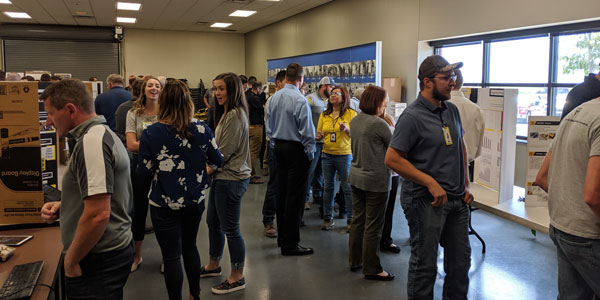 Benefits
Competitive pay
Local housing option, as well as housing stipend
Meaningful projects
Dedicated mentors
Facility tours
Training programs
Introduction to future Vermeer career prospects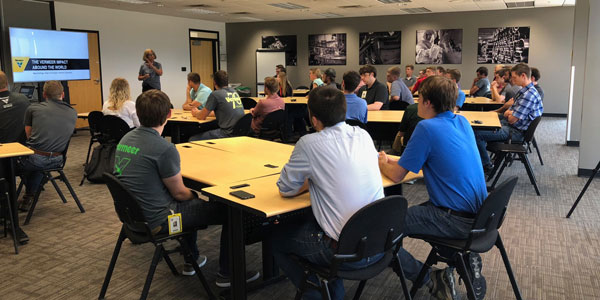 Challenged and supported
We hire innovative, dedicated people who strive to deliver on our brand promise, better than yesterday. You'll feel challenged and supported while you work to bring our 4P Philosophy of principles, people, product and profit to life. And you do this by designing, building and supporting equipment that is feeding and fueling communities, managing natural resources and connecting people to the necessities of life.
You have the opportunity to learn firsthand from members of our leadership team about how the business operates and gain a better understanding of Vermeer as a whole. Executives share insights into their areas of expertise and give an opportunity for questions during lunch and learn events throughout the summer. You also have the opportunity to engage in social team building events such as frisbee golf and cookouts to relax and get to know other interns in the program.
We can't make you feel what it's like to join the Vermeer team, but we can tell you this. We believe what we do matters, but how we do it is just as important. We respect and care about each other. We take on the challenge to find a better way to get our work done than we did yesterday.
Make a critical impact
We strive to make the world better, not just with the equipment we make, but in the work our teams do. As part of the internship program, you have an opportunity to volunteer at local events and charities and use your talents and resources to make a critical impact in the community.
Future opportunities
Get to know Vermeer and choose a career path that can take you into the future. When your internship is complete, you have gained valuable insight into day-to-day operations at Vermeer.
Vermeer has never been one to sit on the sidelines of progress — more than 60 percent of our interns become full-time team members. If you are a good fit, we may ask you to stay on to continue delivering smarter, stronger equipment around the globe.